Need Help?
Have a question about our school?
Click here to
Ask AoPS Academy!
Our Team
Our Founders
Richard Rusczyk
Art of Problem Solving was founded by Richard Rusczyk in 2003 to create interactive educational opportunities for avid math students. Richard is the author or a co-author of 7 AoPS textbooks and a past Director of the USA Mathematical Talent Search. He was a participant in National MATHCOUNTS, a three-time participant in the Math Olympiad Summer Program, and a USA Mathematical Olympiad winner (1989). He received the World Federation of National Mathematics Competitions Paul Erdös Award in 2014. He graduated from Princeton University in 1993, and worked as a bond trader for D.E. Shaw & Company for four years. AoPS marks Richard's return to his vocation - educating motivated students.
Glen Dawson
In 2014, Glen founded a learning center in Morrisville, North Carolina, that two years later became the first AoPS Academy campus. Glen served as the National Director of AoPS Academy until his retirement in 2019. He has experience as a college math professor, statistician, and expert SAS programmer. He has been a professional math tutor for many years, and specializes in training academically-advanced and high-performing math students. Glen is a graduate of Duke University and holds a graduate degree in statistics from Boston University.
David Patrick
Dave joined AoPS in 2004. He is the author or a co-author of 4 AoPS textbooks. Dave earned the sole perfect score on the American High School Mathematics Examination (AHSME) in 1988 and was a USA Mathematical Olympiad winner that year. He attended the Research Science Institute (RSI) in 1987, and the Math Olympiad Summer Program in 1988, where he first met fellow student Richard Rusczyk. He also finished in the top 10 on the Putnam exam in 1991. Dave graduated from Carnegie Mellon in 1992 with a BS in Mathematics/Computer Science and an MS in Mathematics. He went on to earn his Ph.D. in mathematics from MIT in 1997. He was an acting Assistant Professor at the University of Washington from 1997 to 2001. Dave is originally from Western New York and is an alumnus of the SUNY Buffalo Gifted Math Program.
Management Staff
Interested in joining our team? Click here to learn more!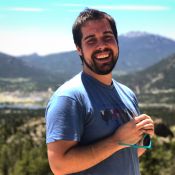 Thomas Flood - Campus Director
Thomas is the Campus Director for AoPS Academy Bellevue, having begun his career at AoPS as the Assistant Director for the Academy in Vienna, Virginia. He is an experienced teacher and tutor with a passion for education policy. After completing his MAEd from Wake Forest University, Thomas moved to Washington, DC, where he taught middle– and high–school math as well as math, science, and ELA at the University of the District of Columbia. As an undergraduate, he studied mathematics, economics, and gender studies at Furman University, where he was awarded the J. Carlyle Ellet Economics Prize as the top economics graduate of the year. His research in economics, education policy, and pedagogy has been published in Public and Municipal Finance and the Education Resources Information Center (ERIC).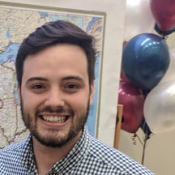 Dr. Zach Kissinger - Associate Director
Zach is an Associate Director at AoPS Academy Bellevue. He has a BA in literature from the University of California, San Diego and an MA and PhD in English from the University of California, Davis. He's taught high–school and college–level students around San Diego and Sacramento over the past 8 years, both as a professional tutor/mentor and as an instructor at the University of California, and is looking forward to working with young students at AoPS Academy who are passionate about the English language and literary studies. Having recently moved to Seattle, Zach is enjoying the sights and experiences of the PNW!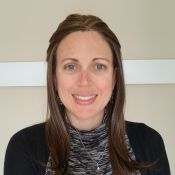 Stephanie Lage - Associate Director
Stephanie is an Associate Director at AoPS Academy Bellevue. She has always had a deep interest in understanding how the world works. This led to her decision to major in mathematics and physics when she attended college at Washington State University. She started tutoring others in their math and science classes while she was in school and realized how much she loved helping people explore new and difficult concepts. She then spent two years as a graduate student in mathematics at the University of Colorado, where being a TA who taught Calculus was her favorite part. Since then she has taught math to students of all ages and all levels, including teaching high school for three years. She has been working with AoPS students since 2017. Stephanie loves working with students who are excited about math, helping them rise to new challenges and discover new problem-solving strategies. She even loves working with those who aren't as excited about math, helping them to see how fun and rewarding it can be. In her free time Stephanie enjoys traveling, hiking, and making crochet hats.
Instructors
Interested in joining our team? Click here to learn more!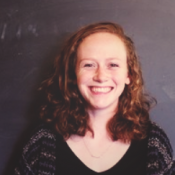 Molly Baird
Molly is a recent graduate of the University of Washington with Master's degrees in both theoretical and applied math. To say that she loves mathematics and problem solving is an understatement! She has worked for years as a math teacher and tutor in a variety of settings and enjoys math the most when she is talking about it with other people. Molly started her math career at UC Santa Cruz, where she earned a BA in mathematics and worked for California State Parks developing field trip programs for local schools. She loves nature and draws on her years of experience in outdoor education to cultivate an active and fun classroom environment.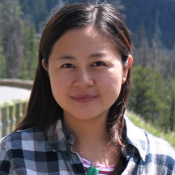 Dr. Zheyi Chen
Zheyi received her PhD in Applied Physics from Rice University in 2008. She then worked for Shell as an engineer for ten years before moving to Seattle with her family. Since then, Zheyi has taught math, physics, and engineering classes at top private schools in the Seattle area. She loves teaching and believes personalized teaching is key. She also believes interest is the best teacher. Identifying and inspiring the curiosity of her students in areas they are interested in is her mission. She is excited to bring her experience to AoPS and help her students achieve their full potential regardless of their intelligence level and cultural background.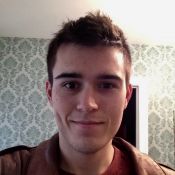 Michael Hunter Cochran
Michael loves problem solving. He earned his BS in math and physics from Union University and his MA in physics from Stony Brook University. He has tutored students from elementary school through college and taught introductory physics courses at Stony Brook. Michael is excited to be working with motivated learners in Bellevue and can't wait to guide his students toward a deeper appreciation of math and logic. He and his wife recently moved to Seattle, where he loves hiking and exploring in his spare time.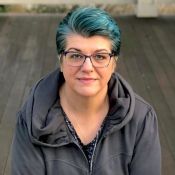 Shileah Corey
Shileah is fascinated by language arts and excited to be teaching at AoPS Academy Bellevue. She received her BA in music from Cornish College of the Arts, where she focused on voice, theater, and dance. Shileah homeschooled her four sons, who are all grown now, and has taught at a public K–12 alternative school for 18 years. She is also an award-winning musical theater director, educator, and costumer and is the founder and artistic/managing director of a non-profit educational theater company.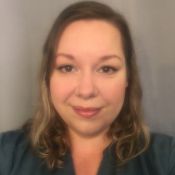 Vanessa Louise Essler
Vanessa is an award-winning fiction author and fan of word puzzles. She received a BA in English and creative writing at Southern New Hampshire University and an MFA in writing popular fiction from Seton Hill University. Her love of English drew her to tutor Shakespeare in high school where she realized she loved engaging others in the material; she has been tutoring and teaching ever since. She is excited to share her knowledge and enthusiasm for literary studies to AoPS. In her free time, she is usually in the kitchen trying her hand at a new challenging recipe or planning her next family vacation adventure.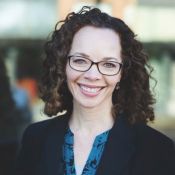 Gin Hammond
Gin's love of language led her to her to earn an MFA in theater performance from Harvard University. She has been an award-winning stage performer, acted in a few films, and has done voice-over for all kinds of things, including a few of the characters on video games such as DotA 2, Halo 3 ODST, and BattleTech. Gin often works as a vocal and dialect coach, helping people of all ages figure out how to find their own voices, whether it be on the page or on the stage. She has also worked as a director, a playwright, and is currently writing a novel. When she's not nerding out on language or traveling with her family, she enjoys hanging out in her garden with her chickens Henriletta and Chicoletta, or playing around with VR.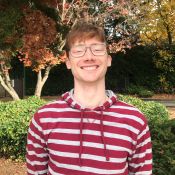 Zachery Kane
Zak graduated with his BS in Physics from Northern Arizona University, minoring in both math and studio arts. Shortly afterward, he taught high school pre-calculus and privately tutored in both Arizona and Washington. He has an extensive background in challenge course operation and facilitation and enjoys working outside with kids. He is equally at home swinging from ropes 50 feet in the air as he is helping students through difficult math problems. Zak believes that experiencing and overcoming the trials of solving novel problems while still in school is one of the cornerstones of a happy and fulfilling life. In his spare time he draws, paints, and is working on an animated short film.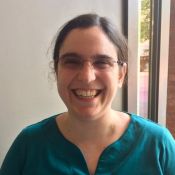 Alexa Kapor-Mater
Alexa has a BA in mathematics from Reed College, an MA in mathematics from the University of Pennsylvania, and an MEd in elementary Montessori education from the University of Hartford. She is an experienced Montessori teacher and has also taught mathematics at the undergraduate and graduate level, including as part of the Math for Teaching program at Harvard University. All in all, she has taught and tutored mathematics students ranging in age from 6 to 60. A native of Portland, Oregon, she has lived in Sweden, Canada, Boston, Santa Cruz, Philadelphia, and Cleveland. However, she will always consider the Pacific Northwest home.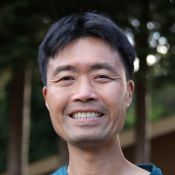 Danny Lau
Danny graduated with a BS in computer engineering from the University of California, Santa Cruz. Towards the second half of his 20–year career as a software engineer, Danny began to dabble in coaching teams for math competitions at his children's schools. Since then, he has dived in head first by preparing over 200 students in the past 9 years for local and nationwide competitions, earning dozens of awards. For several years, he has chaired math competition programs—first at Bellevue's Somerset Elementary School and then at Sammamish's Eastside Catholic School. To date, he has tutored nearly 100 middle– and high–school students in mathematics.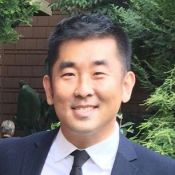 Alex Lee
Alex has been teaching and tutoring math since his college days at the University of Michigan. He loves seeing his student succeed and has taught at Seattle's Northwest School as well as at local community colleges. Alex is currently a graduate student twice over: he's pursuing a Master's degree in civil engineering from the University of Washington, and an MBA in business administration from UCLA. Outside the classroom, he enjoys watching and playing sports, hiking, and exploring the beautiful Northwest. Alex's favorite foods are sushi and Korean BBQ.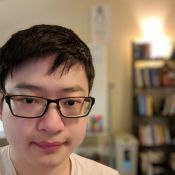 Brian Liou
Brian has been fascinated by math and puzzles ever since he was a kid. He participated in many math contests in school and holds a Bachelor's degree from Cornell University. He is a former AoPS Online student, and teaches for the online school as well. Brian loves introducing his students to math as a landscape that they can explore by sharing ideas, while also avoiding the traps and pitfalls that await the unprepared. He has worked with motivated learners of all different ages. Outside of teaching and learning, Brian enjoys playing video games and is endlessly fascinated by physics.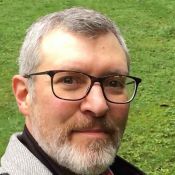 Todd W. Powell
Language arts instructor Todd is a freelance writer and stay-at-home dad. He earned his MA in English from the University of Virginia and his BA from Whitman College, and has worked as a travel magazine editor. Todd's stories have received first-place awards from the Society of Professional Journalists and The Writer magazine. He first found his love of teaching when he worked as a writing tutor at Whitman. These days, Todd is excited to work with AoPS Academy students on all aspects of their writing and storytelling. Outside the classroom, Todd loves taking photographs and writing and performing music for his baritone ukulele.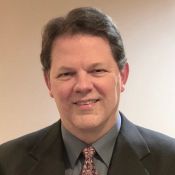 Jim Putnam
Jim has always loved writing and is now excited to be teaching language arts at AoPS Academy Bellevue. He holds a JD and an MBA from the University of Washington and has worked as both an attorney and in corporate banking. Jim cares deeply about helping his students build the skills to come up with their own work. Besides tutoring his own son and daughter throughout their school years, he has also taught at local community colleges. When he isn't teaching, Jim coaches chess, enjoys thinking up jokes and cartoons, and loves communicating information that will entertain, inspire, and educate his audience.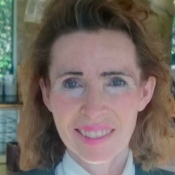 Dr. Arden Rundell
Dr. Rundell teaches language arts at AoPS Academy Bellevue. She received her PhD in business management from Arizona State University, as well as an MBA and a BA in psychology from Western Washington University. In addition to her long corporate career, she has taught college business courses to young adults, ESL to older adults, and music to elementary and middle school students. Dr. Rundell is also a passionate musician who plays the violin in the Bellevue Philharmonic. She is excited to impart her passion for education to the students at AoPS Academy!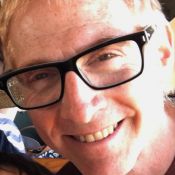 Dr. Robert Daniel Rubin
Robert joined AoPS in 2019 as a language arts instructor. His PhDs in history and American studies are from Indiana University. Robert has derived untold joy and satisfaction from his work as a college professor, author, and schoolteacher. Bright students, he finds, are his greatest teachers. One of his goals in the classroom is to cultivate multiple perspectives within each student—to enable them to see through eyes different from their own. Robert's published work examines citizens' cultural identities, social status, and beliefs about the proper structure and scope of government. Thinking about such matters makes him very happy. So does spending time with his wife and eight-year-old son. And so does working with AoPS students.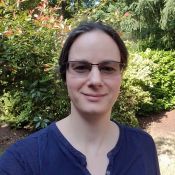 Dr. Anna Shustrova
Anna loves problem solving and can be absorbed for hours on end by a good problem. She has a PhD in math from UC San Diego and a BA in applied math from UC Berkeley. Anna has taught math at the university and community college levels, as well as tutoring high school students. She has three children and enjoys working on creative projects with them, including math and logic puzzles.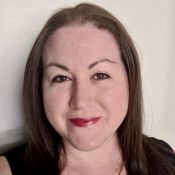 Sabrina Slapak
Sabrina started tutoring her classmates in middle school and has been teaching math ever since. Sabrina holds a bachelor's degree in secondary mathematics education from Florida International University, and has taught algebra, precalculus, trigonometry, and AP calculus AB/BC in Miami, Florida. She enjoys helping each of her students navigate their own unique challenges and loves seeing them become strong, confident critical thinkers.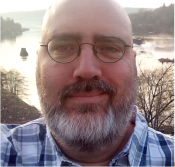 Robert Trousdale
Robert has been teaching for over fifteen years. He has taught in four different countries outside of the United States and has enjoyed being exposed to the many cultures and ways that foreign students learn math. He was educated at both the University of Washington and Washington State University, earning BS degrees in math and statistics, and a Master's in education. His love of math was inspired by his early reading of books on Astronomy, the artwork of M.C. Escher, and the many road atlases that his grandparents would gift to him at Christmas. He is looking forward to sharing his love of math with his students here at AoPS Academy Bellevue!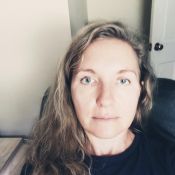 Larisa Tulchinsky
Larisa Tulchinsky is a high school teacher and a math team coach. She loves solving math puzzles and other logical challenges! Laura takes pride in teaching her students to solve problems in an organized manner, and enjoys learning new topics to enrich her skills as a teacher.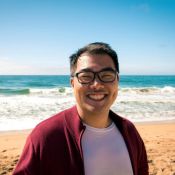 Allen Yu
A sense of wonder always led Allen towards Mathematics. After many years as a mathlete in high school, Allen attended Caltech and received a degree in Mathematics. Throughout that time, he always had a passion for sharing his knowledge by teaching others. Currently, Allen works at T-Mobile as a Pricing Manager, where he does rigorous statistical work and communicates complex ideas in clear concise language to company stakeholders. When it comes to teaching, Allen enjoys teaching contest math. He hopes to foster competitive spirit in his students, trying to combine discipline and perseverance with the drive of curiosity. In his spare time, Allen can be found at the arcade or a coffee shop, either thinking of new business ideas to explore or training for the next Dance Dance Revolution tournament.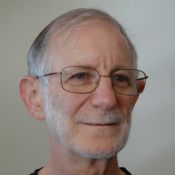 Dr. Steven Ziskind
Steve received his BS from the Massachusetts Institute of Technology and his PhD from the University of California, Los Angeles, both in mathematics. He then taught at Wayne State University in Detroit for 5 years. For the next 30+ years, he worked for Boeing, designing avionics algorithms and software. Having retired from Boeing, he is now an adjunct professor in the Bellevue College math department, as well as a volunteer in their Math Lab. He has had a lifelong fascination with mathematics, and loves to share his passion with others.