Our Team
---
Our Founders
Richard Rusczyk
Art of Problem Solving was founded by Richard Rusczyk in 2003 to create interactive educational opportunities for avid math students. Richard is the author or a co-author of 7 AoPS textbooks and a past Director of the USA Mathematical Talent Search. He was a participant in National MATHCOUNTS, a three-time participant in the Math Olympiad Summer Program, and a USA Mathematical Olympiad winner (1989). He received the World Federation of National Mathematics Competitions Paul Erdös Award in 2014. He graduated from Princeton University in 1993, and worked as a bond trader for D.E. Shaw & Company for four years. AoPS marks Richard's return to his vocation - educating motivated students.
Glen Dawson
In 2014, Glen founded a learning center in Morrisville, North Carolina, that two years later became the first AoPS Academy campus. Glen served as the National Director of AoPS Academy until his retirement in 2019. He has experience as a college math professor, statistician, and expert SAS programmer. He has been a professional math tutor for many years, and specializes in training academically-advanced and high-performing math students. Glen is a graduate of Duke University and holds a graduate degree in statistics from Boston University.
David Patrick
Dave joined AoPS in 2004. He is the author or a co-author of 4 AoPS textbooks. Dave earned the sole perfect score on the American High School Mathematics Examination (AHSME) in 1988 and was a USA Mathematical Olympiad winner that year. He attended the Research Science Institute (RSI) in 1987, and the Math Olympiad Summer Program in 1988, where he first met fellow student Richard Rusczyk. He also finished in the top 10 on the Putnam exam in 1991. Dave graduated from Carnegie Mellon in 1992 with a BS in Mathematics/Computer Science and an MS in Mathematics. He went on to earn his Ph.D. in mathematics from MIT in 1997. He was an acting Assistant Professor at the University of Washington from 1997 to 2001. Dave is originally from Western New York and is an alumnus of the SUNY Buffalo Gifted Math Program.
---
Directors
Interested in joining our team? Click here to learn more!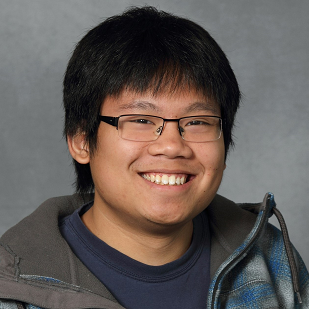 Matt Hin Campus Director
Matt's talent for numbers and computation was shaped into a passion for mathematics after his first AMC 10 as a freshman in high school. Matt holds a bachelor of science degree in mathematics from Harvey Mudd College and a master's degree in applied mathematics from Cornell University. Before joining AoPS, Matt was a remote instructor and tutor for primary and secondary classrooms across the nation with Elevate K-12. Matt hopes to continue to build STEM pathways for marginalized, underrepresented, and low-income communities. In his spare time, Matt enjoys reading and watching works of science fiction and magical realism, recreating his family's Cambodian recipes, and tinkering with video games.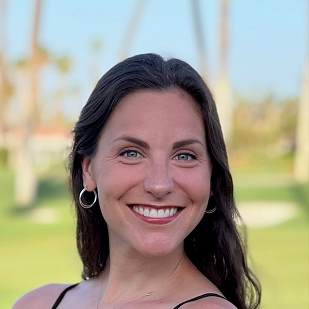 Grace Levy Associate Director
Grace is an Associate Director for AoPS Academy Bellevue. Her love for teaching began before a basement lecture hall of Beanie Babies. Grace holds a BA in creative writing from the University of Washington and a master's in teaching from Seattle University. She is passionate about the performing arts, memoir writing, and so-bad-they're-good puns. Her teaching philosophy is rooted in social justice, criticality, and laughter. Before joining AoPS, she taught middle school Language Arts in Seattle. In her free time, Grace enjoys lifting weights, completing crossword puzzles, and cuddling with her cats, Leo and Peanut Butter.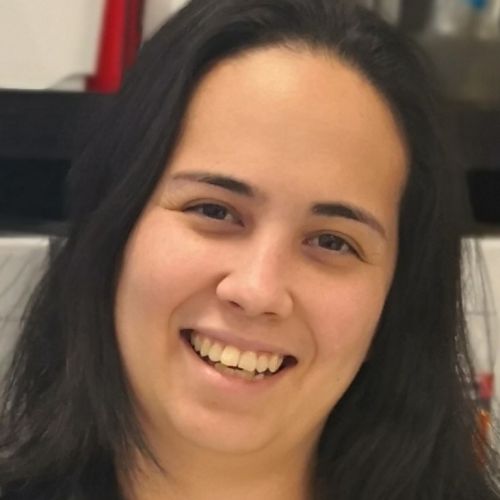 Sasha Powers Associate Director
Sasha is an Associate Director for AoPS Academy Bellevue. Her love of math started at an early age when she realized that she didn't need to understand the English language to be able to communicate a math problem. Sasha received her bachelor's degree in mathematics from Southern New Hampshire University and is currently pursuing a master's degree in mathematics at Shawnee State University. Prior to joining AoPS, Sasha was the Center Director for Mathnasium in Macon, Georgia, teaching students ranging from second grade to senior year of high school. She is originally from Okinawa, Japan and has been in the United States for 19 years. She loves to spend time with her family and her husky and German shepherd mix.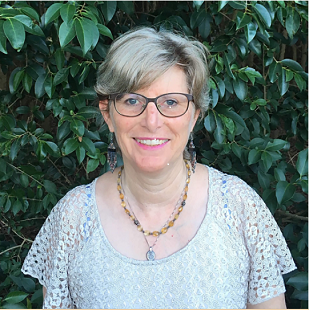 Charmaine Price Associate Director
Charmaine is an Associate Director for AoPS Academy Bellevue. Originally from Huntington Beach, California, she moved to Johannesburg, South Africa in 1987. She lived there for 28 years gaining invaluable experience overseas before coming to Austin, Texas in 2015. While in South Africa, Charmaine completed her Bachelor of Education degree in English and mathematics from UNISA, and went on to complete a master's degree in mathematics education from the University of the Witwatersrand. Before joining the AoPS team in 2022, Charmaine taught high-school level mathematics to middle schoolers, spending six years at a school for gifted students. As a director at AoPS Bellevue, she has taught both math and language arts classes and has seen firsthand how students flourish in both disciplines when applying the problem-solving approach of AoPS. In her spare time, she enjoys her pets, cooking, reading science fiction, and taking long walks through the beautiful pacific northwest scenery.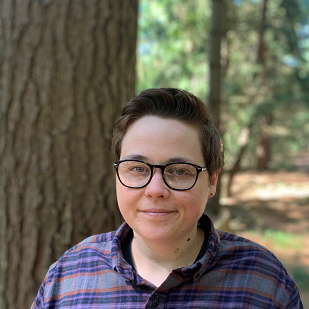 Nic Sattavara Associate Director
Nic is a Junior Associate Director at AoPS Academy Bellevue. They have always loved to read and write. In second grade, they wrote their first book about polar bears and the Red Wings Detroit hockey team. Nic earned master's degrees from Central Michigan University and the University of Alabama, where they taught composition and creative writing. At UA, they also served as an Alabama Prison Arts Fellow, Assistant to the Director of Undergraduate Creative Writing, and Digital Literacy Mentor. Before joining the team in 2023, Nic was a tutor and content creator for Covert Educational Services in Dexter, Michigan.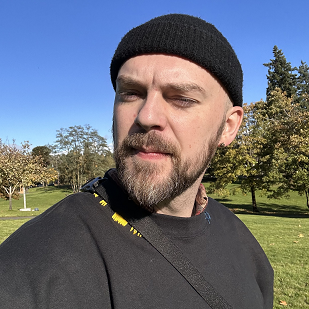 Eli Walker Associate Director
Eli is an Associate Director for AoPS Academy Bellevue. A driven educator with an M.A. in Literature and Rhetoric from Western Washington University, he won best essay and taught Critical Inquiry: Writing & Composition. During his formative years with Teach for America, he was nominated for the Teaching Tolerance Award for providing a culturally responsive curriculum to diverse students and creating equity based policies in his school. He also served as a founding member of the South Carolina Corps Mentor Teacher program and his favorite academic accomplishment is partnering with Charleston's first Poet Laureate to bring creative writing and free expression to his students. When he's not focused on teaching, he's playing music, writing, painting, and cooking!
---
Office Staff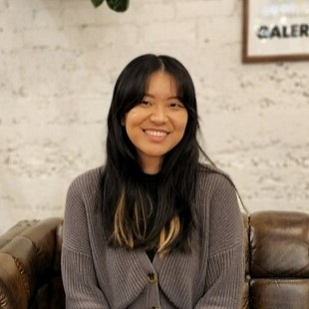 Leah Siff Administrative Manager
Leah is the Administrative Manager at AoPS Academy Bellevue. She grew up in Austin, Texas, but moved to Seattle for school. In 2019, she graduated from Seattle University where she studied Cultural Anthropology and History. Leah enjoys learning about peoples' everyday lives, and the creative ways they solve problems. In her free time, she can be found crocheting, watching an old movie, gardening, or hanging out with her cat and two dogs. Her comfort food is pho.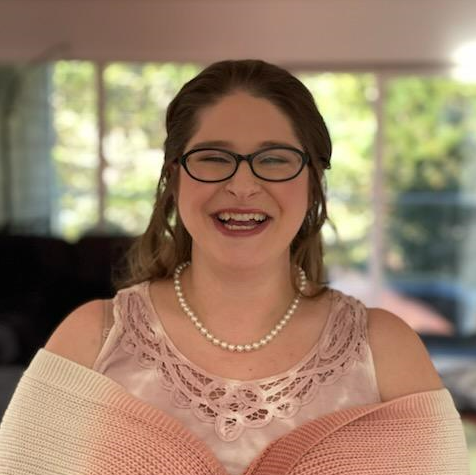 Shawna Julius Front Desk Lead
Shawna is the Front Desk Lead for AoPS Academy Bellevue. She is an aspiring fiction writer and a crochet hobbyist. She spent thirteen years as a barista before transitioning her career to that of an administrative direction when working as a Provider Support Staff with Mindful Therapy Group for a year. She is excited to apply all of her skills and experience from her previous position to help the AoPS Academy team succeed and has greatly enjoyed getting to know and work with the team here! She loves watching scary movies and groovin' to her music while working on her many craft projects.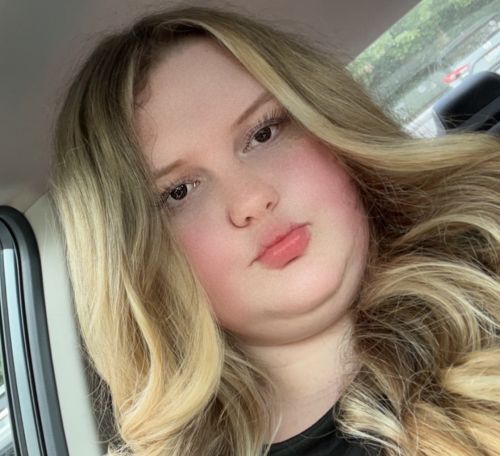 Kris Lewis Front Desk Associate
Kris is a Front Desk Associate at AoPS Academy Bellevue. Kris is a Junior at Bothell High School and is doing Running Start at Cascadia College. At her high school, She is the Vice President of Leadership for her school's DECA club. When she has free time, she loves spending it with her family and friends. Kris is passionate about being creative and helpful.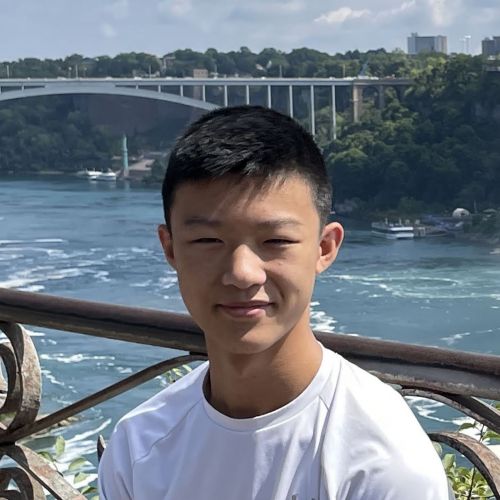 Brandon Peng Front Desk Associate
Brandon is a Front Desk Associate for AoPS Academy Bellevue and a student at Lakeside High School. He has worked with children and adults as a volunteer tutor for the past two years. He is currently part of the Bellevue Art Museum's Teen Art Council, working with other students to plan and curate events and exhibitions. Brandon is passionate about math and chess, regularly participating in competitions and tournaments. He also loves boxing, skiing, drawing, and meeting new people!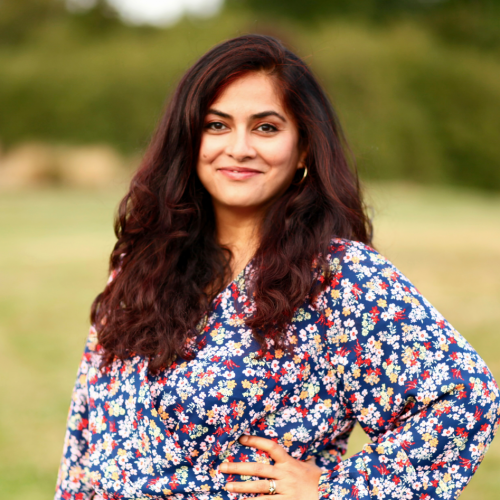 Rolly Singh Front Desk Associate
Rolly is a Front Desk Associate for AoPS Academy Bellevue. She has been part of the education industry as a student counselor, administrator, and teacher since 2002. She has a bachelor's degree in psychology from Bhopal School Of Social Sciences in India. In her spare time, she loves painting and getting outdoors with her family.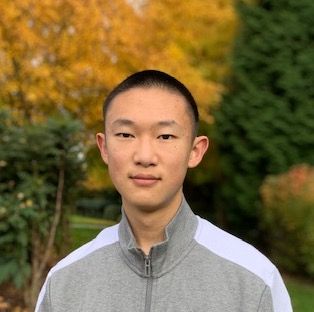 Ray Chen Math Teaching Assistant
Ray is a math teaching assistant for AoPS Academy Bellevue and a student at the University of Washington studying applied and computational math. Contests like AMC and AIME played a large role in developing his passion for math, and he has additionally enjoyed using the math and problem solving skills he gained to explore other domains and satisfy curiosities. Ray also enjoys helping students experience the fun of solving interesting problems. He likes spending free time going on walks, watching and playing various sports, and messing around with MLB pitch data.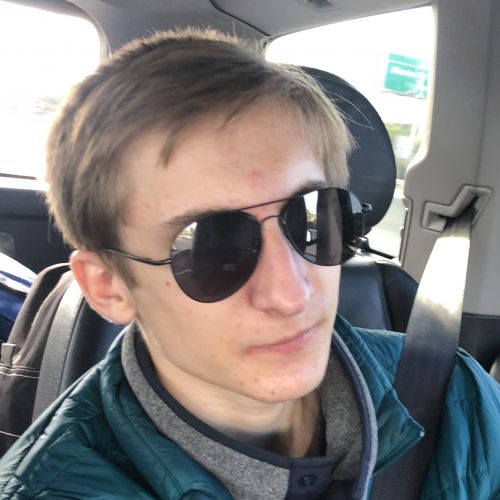 Victor Krassovsky Math Teaching Assistant
Victor is a Math Teaching Assistant for AoPS Academy Bellevue and a student at the University of Washington. His love of math was sparked by the AoPS Introduction to Geometry book, (his #1 recommendation to anyone looking to get into contest math) which led to him joining the Berkeley Math Circle in California and participating in contests like AMC and AIME in high school. Victor has also participated in Olympiads and contests such as the BAMO (Bay Area Math Olympiad). Outside of math, he enjoys learning new languages (currently Japanese) and high velocity nocturnal activities.
---
Instructors
Interested in joining our team? Click here to learn more!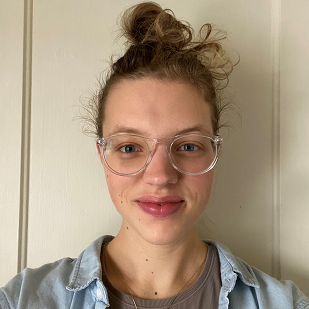 Emily DeHoff Senior Instructor
Emily holds a BS in mathematics from Portland State University and has been unavoidably fascinated with math since a very young age. Maybe it was her grandfather teaching her carryover addition when she was 5 or her uncle explaining imaginary numbers when she was 8. Whatever the source, her passion for mathematics only intensified as she took college courses in high school; focused on pure math in college; did original research in graph theory and combinatorics; tutored middle school, high school, and college level math, and published math related articles. Likewise, her interest in teaching started early and grew through various mentoring opportunities that presented themselves. She has coached elementary and middle school robotics teams, supported naturalist summer camps, taught intensive robotics courses, tutored math, and led workshops and projects in a makerspace. She's ecstatic to be able to combine her two passions as a math instructor at AoPS.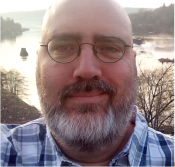 Robert Trousdale Senior Instructor
Robert is a Senior Instructor for AoPS Academy Bellevue. He has been teaching for over fifteen years and has taught in four different countries outside of the United States. He has enjoyed being exposed to the many cultures and ways that foreign students learn math. He was educated at both the University of Washington and Washington State University and holds a master's degree in education as well as two undergraduate degrees in mathematics and statistics. His love of math was inspired by his early reading of books on astronomy, the artwork of M.C. Escher, and the many road atlases that his grandparents would gift to him at Christmas. Problem solving and puzzles are big interests of his and he enjoys seeing all the the ways our students approach the subject. He hopes to share his experience and learn from his fellow teachers in his new Senior Instructor role.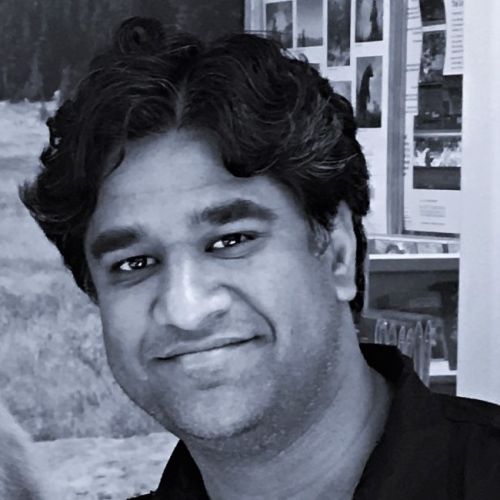 Dr. Saurabh Agarwal
Saurabh is an accomplished data scientist who loves mathematics. He received his Bachelor of Technology degree from the prestigious Indian Institute of Technology (IIT) Kanpur and his PhD from University of Florida, both in chemical engineering (with a minor in mathematics). Saurabh worked as a software engineer at Intel for eight years before moving to Seattle in 2016 where he currently works as a data scientist at Microsoft. In addition to his professional work, Saurabh has a passion for teaching mathematics to elementary and middle school children, and he is particularly enthusiastic about coaching them for competitive mathematics. Saurabh's mission is to make mathematics fun, simple, and logical for young students, inspiring them to become curious learners who can excel beyond their dreams. When he's not working or coaching, Saurabh enjoys traveling with his family, exploring new cuisines, and listening to music.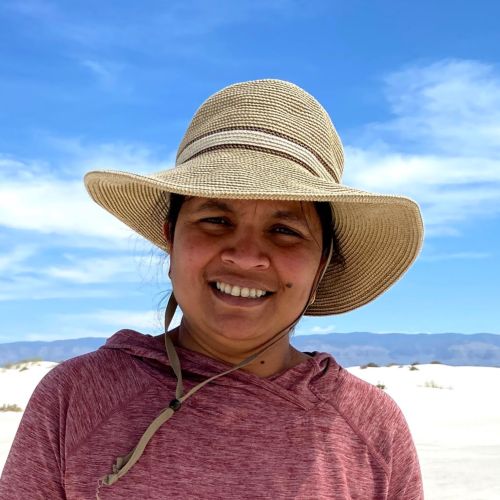 Sridivya Bonam
Sridivya graduated with a master's degree from the Indian Institute of Management, Ahmedabad and has been working in various business, strategy and product roles for the past 16 years. Sridivya loves problem solving, and has been a volunteer math teacher for 7 years with middle school children. She is excited to be part of the AoPS team, and is looking forward to helping her students explore, make connections, and discover the joy of math through creative problem solving. Sridivya spends her free time reading, traveling with family and taking long naps.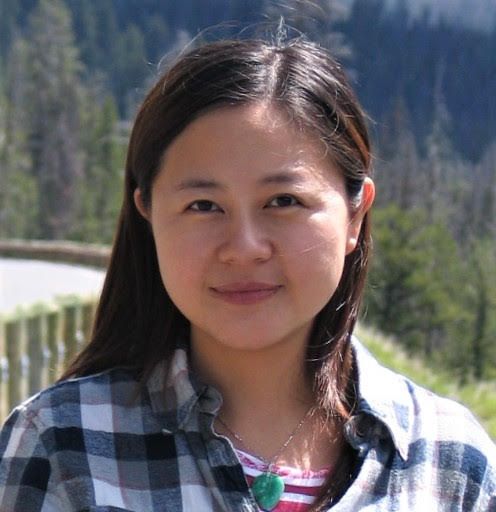 Dr. Zheyi Chen
Zheyi received her Ph.D degree in applied physics from Rice University in 2008. She then worked for Shell as an engineer for 10 years before moving to Seattle with her family. Since then, Zheyi has taught math, physics and engineering classes at top private schools in the Seattle area. She loves teaching and believes personalized teaching is the trend. She also believes interest is the best teacher, and identifying and inspiring the curiosity of the students in their interested areas is her mission. She wants to bring her experience to AoPS and help her students achieve their full potential, regardless of their intelligence level and cultural background.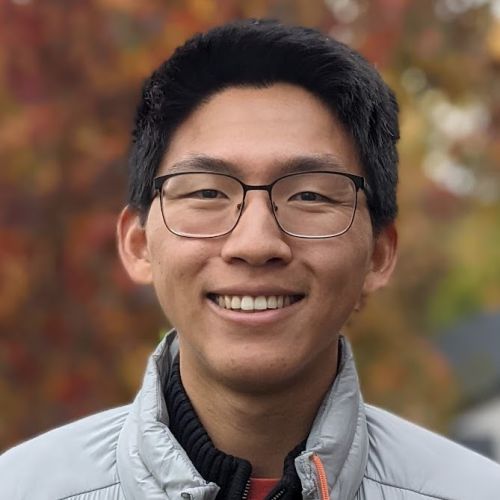 Daniel Cho
For as long as he can remember, Daniel has had a deep love for a good story, be it in a book, movie, song, or the story of any person he meets. It is this love for stories, as well as the thoughtful conversations and critical thinking that naturally results from good stories, that led to Daniel getting his bachelor's degree in English at George Fox University, followed by his master's degree in Education from PLU. Daniel finds it incredibly enjoyable and rewarding to see students wrestling with the important themes and ideas found in stories, and always seeks to find a way for students to practice communicating their ideas thoughtfully, be it through speaking or writing. When not in the classroom, Daniel can be found playing ultimate frisbee and Spikeball in rain, snow, and shine.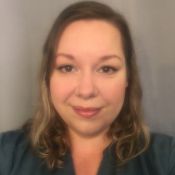 Vanessa Louise Essler
Vanessa is an award-winning fiction author and fan of word puzzles. She received a BA in English and creative writing at Southern New Hampshire University and an MFA in writing popular fiction from Seton Hill University. Her love of English drew her to tutor Shakespeare in high school where she realized she loved engaging others in the material; she has been tutoring and teaching ever since. She is excited to share her knowledge and enthusiasm for literary studies to AoPS. In her free time, she is usually in the kitchen trying her hand at a new challenging recipe or planning her next family vacation adventure.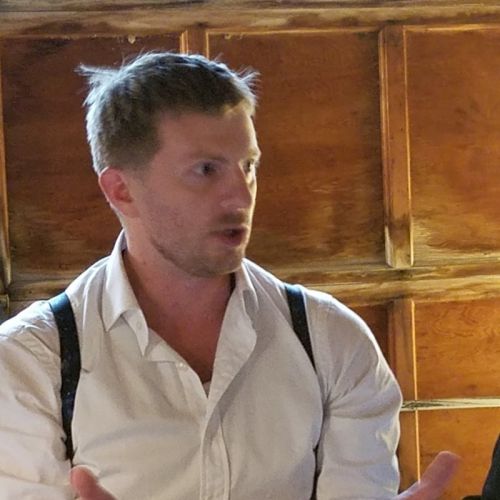 Jess Flarity
Jess is a former writing specialist and current PhD student in literature at the University of New Hampshire (he is writing his dissertation remotely, otherwise that would be quite a commute from Bellevue!). He has over ten years of teaching experience and has taught in a remote village in Alaska, in elementary and middle schools across the Puget Sound area, and at a college in New England. A certificated K-8 teacher, Jess also has an master's degree in Creative Writing from Stonecoast and regularly publishes articles, reviews, and science fiction stories online. When he's not writing, he enjoys hiking, tennis, strumming on the mandolin, and long motorcycle road trips. He is excited to bring his eclectic knowledge base to the AoPS Academy and continue working with talented and gifted students on their creative and critical thinking skills.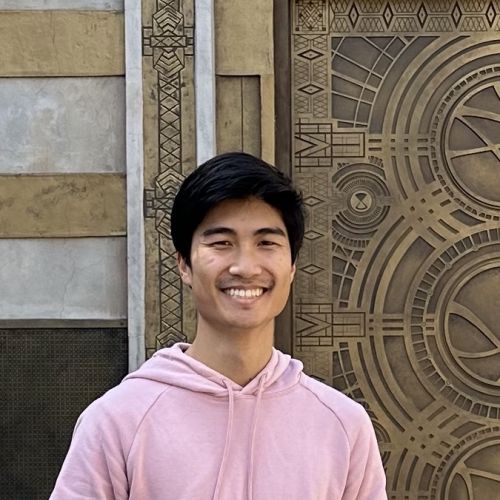 Youkow Homma
Youkow graduated with a bachelor's degree in mathematics from Yale and a master's degree in computational and mathematical engineering from Stanford. He loved participating in math competitions growing up, and was a representative of Indiana's national MATHCOUNTS team, a USAJMO winner, and Math Olympiad Summer Program participant. Since then, he has enjoyed teaching math and has worked as a math instructor at math camps, high schools, and as a teaching assistant in graduate school. Youkow currently uses the problem solving skills he learned in his youth as a data scientist developing AI and NLP models. Outside of work, he can typically be found tuning his golf swing at one of the many golf courses around the Pacific Northwest.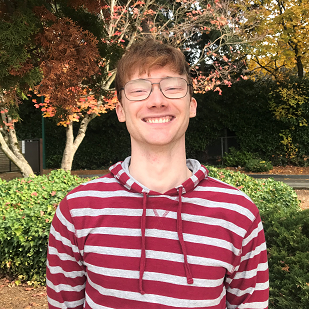 Zak Kane
Zak graduated with his BS in physics from Northern Arizona University, minoring in both math and studio arts. Shortly afterward, he taught high school pre-calculus and privately tutored in both Arizona and Washington. He has also taught college level physics at Pacific Lutheran University and helped to roll out AoPS Bellevue's first physics curriculum. He has an extensive background in challenge course operation and facilitation and enjoys working outside with kids. He is equally at home swinging from ropes 50 feet in the air and helping students through difficult math problems. Zak believes that experiencing and overcoming the trials of solving novel problems while still in school is one of the cornerstones of a happy and fulfilling life. In his spare time he draws, paints, and is working on an animated short film.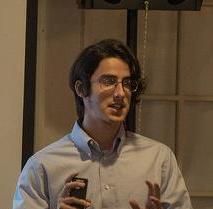 Arthur Kock
Arthur holds a bachelor's degree in physics from Texas A&M University, and a PhD in physics from Stony Brook University. Arthur's doctoral dissertation was in the field of theoretical nuclear physics, where he calculated various distributions of quarks and gluons within pions. The language of science is mathematics, and Arthur absolutely loves speaking this language! He is extremely excited to talk and learn about nearly any topic in math. Outside of work, Arthur enjoys further exercising his mind with climbing, both indoors at climbing gyms and outdoors on real rock.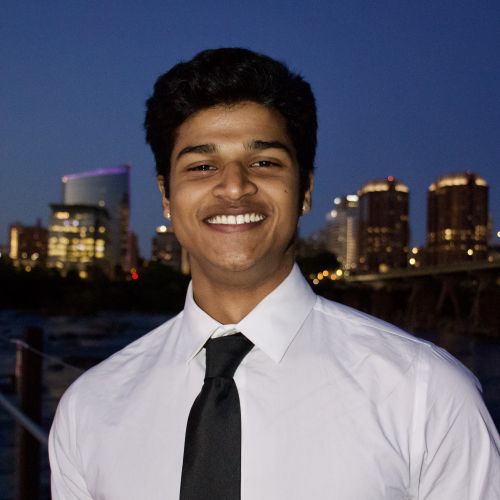 Shreeyas Kumar
Shreeyas' passion for math stemmed from his avid participation in both MATHCOUNTS and in various American Mathematics Competitions (AMC) starting in middle school. Since then, he has continued to study and teach math to students of all levels, ranging from elementary to college. He aspires to help students develop their confidence in the classroom by fostering an open-minded and collaborative atmosphere where all are able to learn and ask questions freely. In his free time, he loves to play basketball, practice fingerstyle guitar songs, and play chess.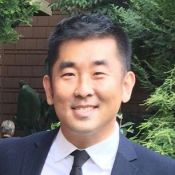 Alex Lee
Alex has been teaching and tutoring math since his college days at the University of Michigan. He loves seeing his student succeed and has taught at Seattle's Northwest School as well as at local community colleges. Alex is currently a graduate student twice over: he's pursuing a master's degree in civil engineering from the University of Washington, and an MBA in business administration from UCLA. Outside the classroom, he enjoys watching and playing sports, hiking, and exploring the beautiful Northwest. Alex's favorite foods are sushi and Korean BBQ.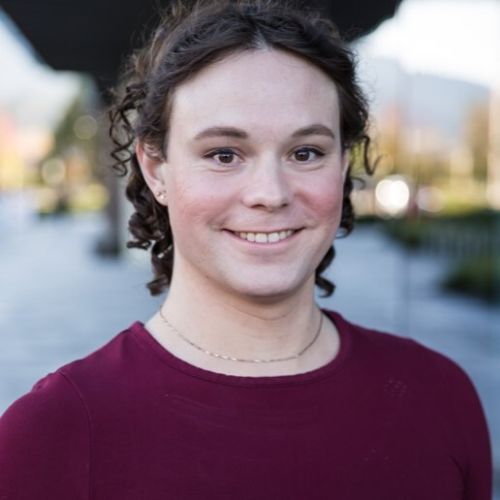 Jessica Loughboro
Jessica embarked on her first mathematical adventure in middle school, when she asked her dad for algebra help with an orbital mechanics problem she encountered while playing Orbiter Space Flight Simulator (like Kerbal Space Program, but 10 years older). Encouraged, Jessica joined her high school robotics team, which inspired her to study engineering in college. In 2019, she submitted her senior thesis on the development of a wearable device to detect and predict panic attacks, earning her BS in Robotics Engineering from UC Santa Cruz. Jessica's proudest achievement is the 4 years she contributed mentoring and teaching her high school robotics team, helping them grow into a competitive world-class organization by sharing her love for engineering and mathematics. In her free time, Jessica enjoys the never-ending task of training her dog, Wall-E, waking up for early-morning Barre workouts, and spending time with friends and family.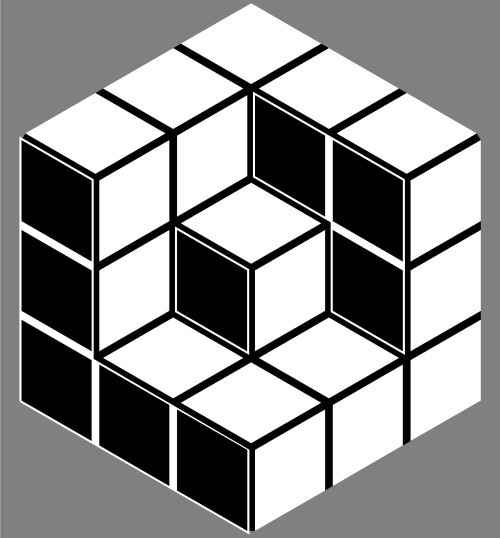 Sharon Ma
Sharon is excited to be a math instructor at AoPS Bellevue. She graduated from the University of Washington as an Earth and Space Science Physicist and now works in various tutoring and education positions. Having grown up around many teachers, mainly her mother, education is heavily ingrained in her. One food that Sharon could eat for the rest of her life is spaghetti, and she has an orange cat named Tony.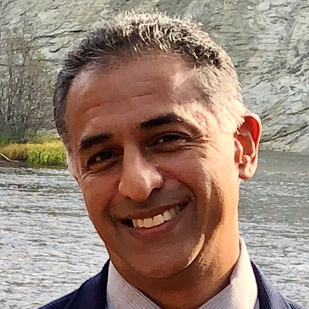 Dr. Raif Majeed
As a kid, Raif loved math, filling notepads with formula derivations. As an adult, Raif has spent ten years coaching elementary-school students for advanced math contests, including AMC 8 and MATHCOUNTS. He received his BS in physics at Caltech and his PhD in atmospheric sciences at the University of Washington, focusing on the physics and chemistry of cloud particles. As a software test engineer, he hunts for bugs in applications, operating systems, and websites. His passion is helping young children stretch their abilities, build self-confidence, and learn terrible math jokes. He has also been playing and coaching ultimate frisbee for 30 years. Nowadays, Raif is learning about gardening; he's still trying to produce his first vegetable.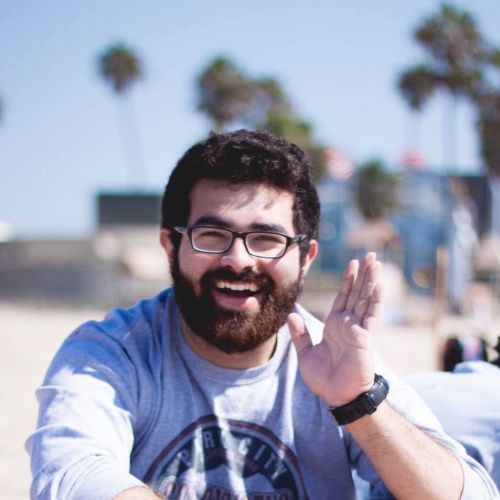 Andrew Ortegaray
With over 10 years of experience tutoring, Andrew has developed an everlasting interest in exploring and teaching math. He previously acquired a bachelor's degree in mathematics and physics at Caltech and now works in the Seattle area researching knot theory and supporting space technologies. He knows that with enough guidance and support, anyone can be a truly amazing mathematician! He believes in strong, diverse foundations and encourages solving problem from many directions. In his free time, Andrew enjoys tennis, ultimate frisbee, gardening, and finding new spots for foraging. He hopes to one day grow all the ingredients he needs to make an epic veggie pizza.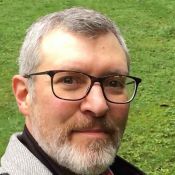 Todd W. Powell
Language arts instructor Todd is a freelance writer and stay-at-home dad. He earned his MA in English from the University of Virginia and his BA from Whitman College, and has worked as a travel magazine editor. Todd's stories have received first-place awards from the Society of Professional Journalists and The Writer magazine. He first found his love of teaching when he worked as a writing tutor at Whitman. These days, Todd is excited to work with AoPS Academy students on all aspects of their writing and storytelling. Outside the classroom, Todd loves taking photographs and writing and performing music for his baritone ukulele.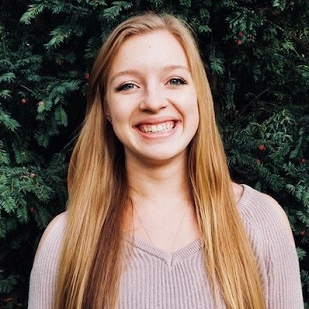 Cameron Raber
Cameron graduated with her BS in mathematics and BA in economics from Pacific Lutheran University in 2019. In 2021, she earned her MA in mathematics from the University of Montana. While in school, Cameron spent time private tutoring and playing interactive mathematical games with young students. Cameron seeks to help students develop confidence and a growth mindset in their mathematical abilities. Her favorite part about working with students is their excitement, honesty, and ability to create fun—Cameron always learns from her students. Growing up in the Pacific Northwest, Cameron developed a love for outdoor recreation and enjoys snowboarding, water skiing, hiking, and soaking up the sun. Cameron dearly loves her friends and family and hopes to adopt a dog in the future.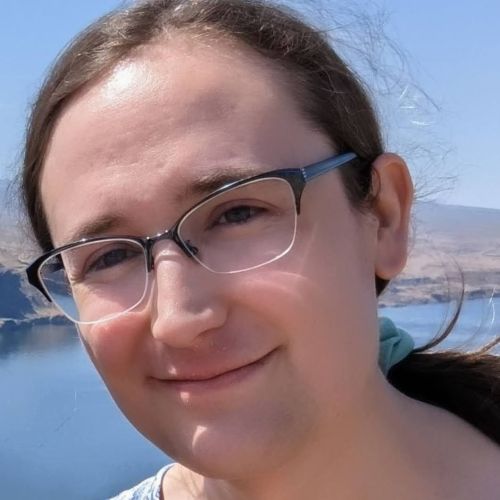 Rosemary Ramsey
Rosemary's interest in mathematics began in high school, when she bought textbooks from Art of Problem Solving and learned that math could be more challenging, creative, and rewarding than what she was taught in school. She pursued her passion through math contests, including the USA Mathematical Olympiad, and at Canada/USA Mathcamp. She then enrolled at the University of Chicago, where she earned a bachelor's degree in mathematics with honors and a master's degree in computer science, with an interest in theoretical computer science. During that time, she shared her passion for math by teaching, TAing, and tutoring math and computer science subjects from middle school to graduate level. Rosemary is excited to come back to where it all began for her and share her passion with a new generation of students. In her free time, she enjoys reading history and watching movies.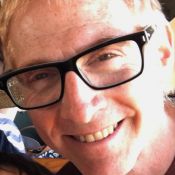 Dr. Robert Daniel Rubin
Robert joined AoPS in 2019 as a language arts instructor. His PhDs in history and American studies are from Indiana University. Robert has derived untold joy and satisfaction from his work as a college professor, author, and schoolteacher. Bright students, he finds, are his greatest teachers. One of his goals in the classroom is to cultivate multiple perspectives within each student—to enable them to see through eyes different from their own. Robert's published work examines citizens' cultural identities, social status, and beliefs about the proper structure and scope of government. Thinking about such matters makes him very happy. So does spending time with his wife and eight-year-old son. And so does working with AoPS students.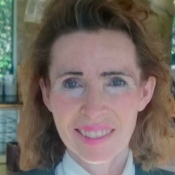 Dr. Arden Rundell
Dr. Rundell teaches language arts at AoPS Academy Bellevue. She received her PhD in business management from Arizona State University, as well as an MBA and a BA in psychology from Western Washington University. In addition to her long corporate career, she has taught college business courses to young adults, ESL to older adults, and music to elementary and middle school students. Dr. Rundell is also a passionate musician who plays the violin in the Bellevue Philharmonic. She is excited to impart her passion for education to the students at AoPS Academy!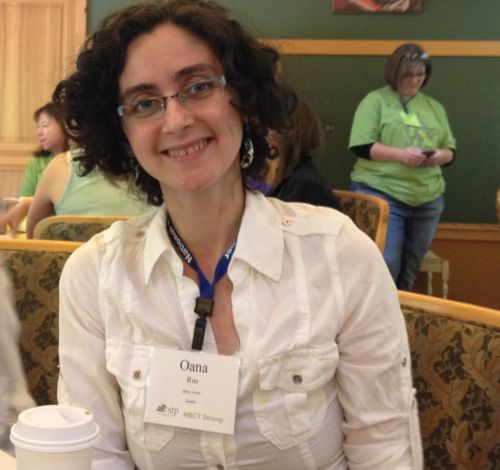 Dr. Oana Rus
Dr. Rus has been teaching math for the past 17 years, and is so excited to be joining AoPS! She has a master's degree in abstract mathematics from the University of Washington, and is a National Board certified teacher for adult and young adolescents. She is originally from Romania, which is where she got into math and math contests. Her energy comes from her students, who inspire her every day to do better! Other than teaching and interacting with students, she enjoys learning new things. She is an advocate for social justice, and loves reading, trying new foods, skiing, animals, dancing, roller skating, badminton, and traveling. She has a teenage daughter that will start high school this year, who loves synchronized swimming. She is owned by a beautiful Siberian Forest cat named Starlight, which you might sometimes see in her sessions popping in unexpectedly.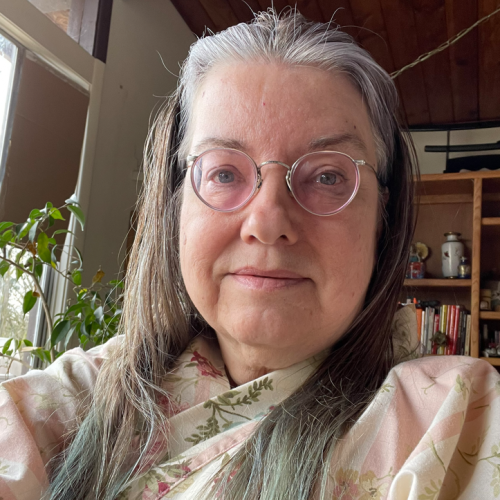 Mariahn Scarborough
Mariahn holds a BA in liberal arts focusing on indigenous education as well as an MA in education from Antioch University. She has more than a decade's worth of experience teaching reading and writing in both public and private school settings. Mariahn believes in using play to engage students in the creative process of learning and building their self-confidence. In addition, Mariahn is trained to work with students who have neuro-divergent diagnoses such as ADHD, Autism, and Dyslexia/Dysgraphia. In her free time, Mariahn enjoys historical cosplay and working on her novels.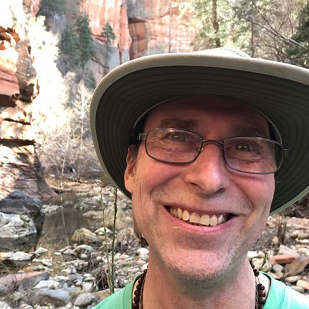 Doug Sparks
Doug's interest in math and physics led him to graduate from UC Irvine with bachelor's degree in physics. Encouraged by the developing fusion technology, Doug went to UC Davis and spent many happy lab hours integrating laser and plasma technology while earning a master's degree in applied science. Shortly after graduate school, Doug was recruited to start a middle school program on Whidbey Island. For 20+ years, Doug inspired young people to discover their love of math and science. Now, Doug has brought his humor and enthusiasm for math to our AoPS Academy. In his spare time, Doug enjoys hiking in nature, running around the soccer pitch, and studying martial arts.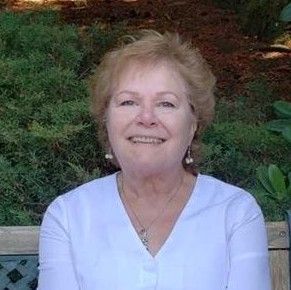 Dr. Heather Stark
Dr. Heather Stark is an educator specializing in teaching communications, public speaking, writing, English, composition, and study skills, as well as specialized areas of study. She sees these subjects as the tools necessary to successfully convey the messages not only in the media, but between individuals and populations. They are the hammers and nails that allow us to build connections and grow ideas, and they are a vital part of the way students can develop their strengths and successes. Doing news for radio and publications requires a good grasp of writing, public speaking, vocabulary, and language arts in general. Communicating well requires all the skills we sometimes take for granted, but her years of broadcast and print experience for Seattle radio stations, drove home the necessity for respecting language arts conventions in order to ensure a clear and understandable message. When not reporting or broadcasting, Heather works with domestic violence issues, travels, spends time with her children and grandchild, photographs everything, and writes books.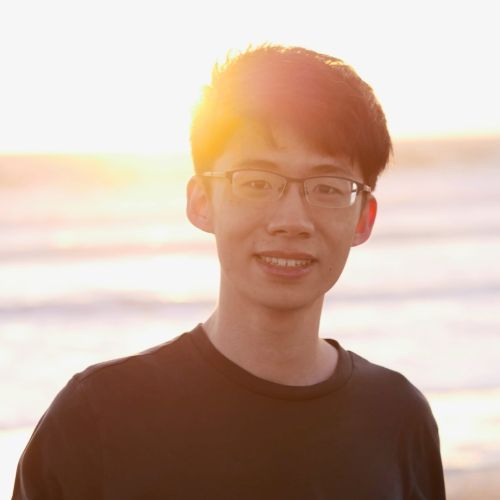 Glenn Sun
From the great state of New Jersey, Glenn went to UCLA for a bachelor's degree and master's degree in math, and is now a PhD student at the University of Washington studying computer science. He taught at the UCLA Math Circle for 4 years and has also mentored numerous students at summer programs for competition prep and research. Glenn deeply cares about education and always tries to help students foster a passion for mathematics. When not teaching or researching, you can find him cooking, playing video games, exploring around town, and advocating for public transit.
Anitha Suresh
Anitha has completed her Masters in Teaching from Northwest University, Kirkland. She is currently working as a substitute teacher in the neighboring school districts. She has 6+ years of experience working with students from preschool to middle school. Before moving to Seattle, Anitha completed her master's in counseling psychology and worked in a neurological center at Chennai, India. She believes in providing an enriching environment for the students to thrive and grow to their full potential. Anitha loves to be part of the AoPS team to facilitate the students' learning and sharpening their skills. At other times, she loves cooking, camping, hiking with her family and friends, playing chess with her children, and solving puzzles. Sudoku is one of her favorites, which she started solving from the daily newspaper during her childhood.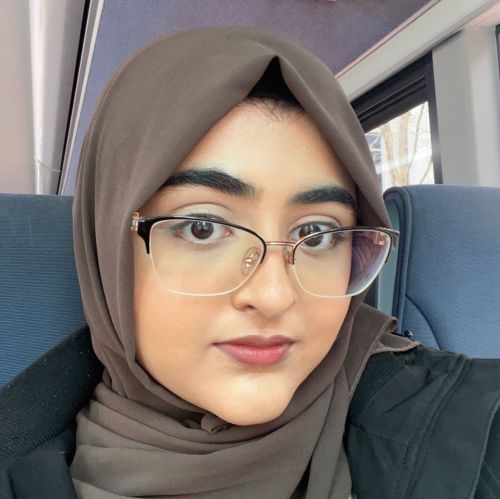 Zainab Tanveer
Zainab is a lifelong learner with a passion for teaching and cognitive psychology. She holds a bachelor's degree with honors in English and psychology from the University of Waterloo, where she focused her honors thesis on affect and learning in the classroom. With nine years of teaching experience in Canada, Zainab values diverse cultures and learning styles. Her travels to various countries have enriched her perspective and she believes in the power of learning through immersion. Zainab enjoys optimizing her daily life, travel itineraries, and office processes. She has diverse work experience and a creative side, selling art on Etsy and experimenting with iced coffee. Overall, Zainab is an inspiring educator who strives to create engaging and inclusive learning experiences for her students.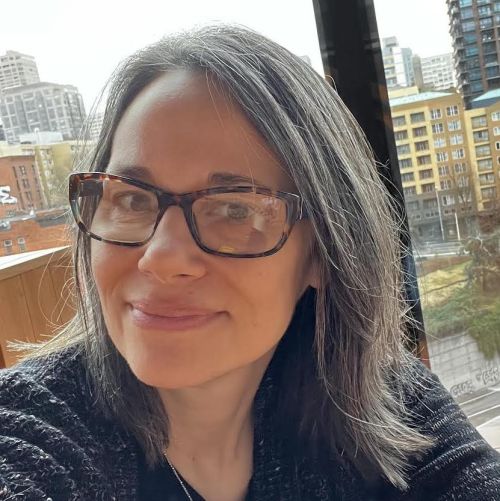 Nancy Thaler
Nancy received her bachelor's degree in English from the University of Illinois-Chicago and M. Ed. from Cleveland State University; she also participated in the National Writing Project at Kent State University and Lewis and Clark College. A Midwesterner at heart, Nancy has lived in Seattle for nine years. She has taught in public and private schools for over fifteen years and loves guiding her students on the journey to find their personal voices in writing projects. Granting all of her students the superpower of self-expression is her goal every fall! Nancy is also a writer and has twice completed the annual November NaNoWriMo challenge. She'd tell you what her current Wordle streak is, except that she doesn't want to jinx it.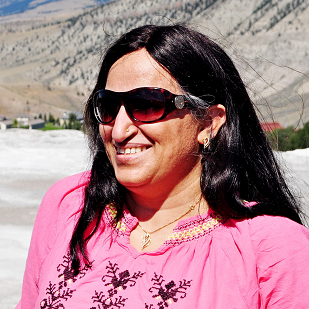 Himanee Tripathi
Himanee has been a passionate and an avid student of mathematics. She holds a BS in mathematics as well as a bachelor's degree in education from reputed universities of India. She has been teaching mathematics and science for more than 15 years as a full time teacher both in India and the United States. She loves spending time with children of all age groups when it comes to learning and teaching math. She loves to help build the growth mindset and problem-solving attitude in all of her students. She is an avid reader who loves non-fiction and literature. When outdoors, she loves tracking and light nature walks. She's also an excellent cook and loves to learn and experiment with Asian and continental food.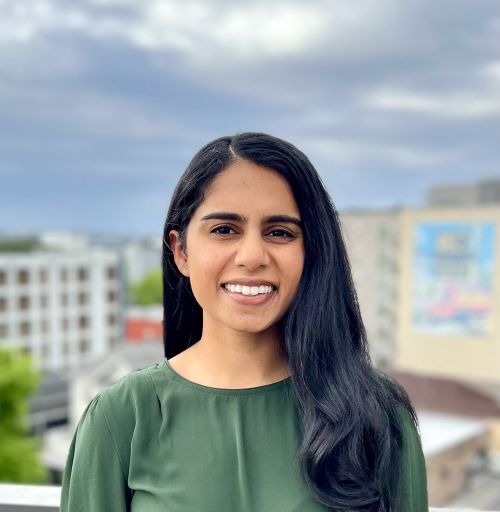 Harika Vedati
Harika's love for math started at a young age when she was introduced to logic problems, sudoku and fun math puzzles by her family and teachers. In high school, she participated in competition math and then went on to pursue math in college. She received a bachelor's degree in mathematics and a master's degree in computer science from Carnegie Mellon University. In college, she was a teaching assistant and has been involved in tutoring since she was in high school. In addition to teaching at AoPS Academy, Harika is currently a Software Engineer at Microsoft. Harika has a love for teaching and believes that the role of a teacher is to inspire students to find joy in learning. In her free time, she loves cooking and baking and spending time outdoors!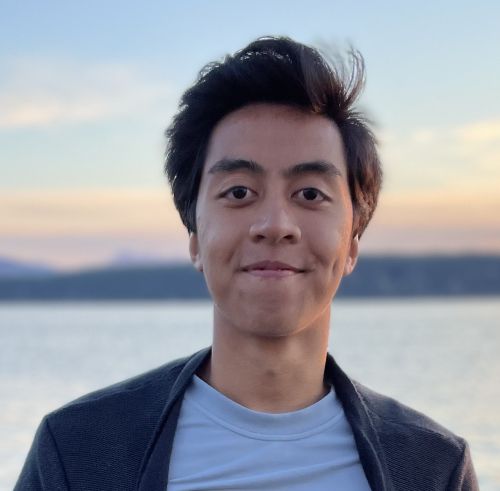 Akshay Venkatesh
Akshay graduated with his bachelor's degree in molecular, cellular, and developmental biology at the University of Washington and enjoyed taking several math classes there. Along with his background in biology, he derives enjoyment from being able to share his passion for math and problem solving. Akshay has had experience participating in numerous math competitions, such as the math olympiad, AMC 8, AMC 10, and MATHCOUNTS. He finds satisfaction in being able to empower his students to be independent, creative, and logical thinkers. He has had extensive teaching experiences as a math olympiad coach for over 4 years, a teaching assistant at the University of Washington for a biochemistry course, and as a summer science camp teacher at Destination Science. Akshay is currently a medical student at the University of Washington and he is excited to teach and inspire his students at AoPS Academy.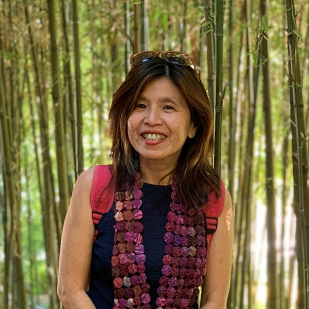 Aihoon Yeo
Aihoon has taught writing, media, and communication-related subjects at the National University of Singapore and the Singapore University of Social Sciences for more than 10 years. A native of Singapore, Aihoon has traveled extensively as a television documentary producer and trainer and has lived in the Philippines and Myanmar before moving to the Seattle area. She loves to connect with people from different cultures because she believes there is so much we can learn from each other. A firm believer that learning should be fun and relevant, Aihoon brings her global perspective into the classroom. As a foodie, she gets rid of those calories by swimming several times a week.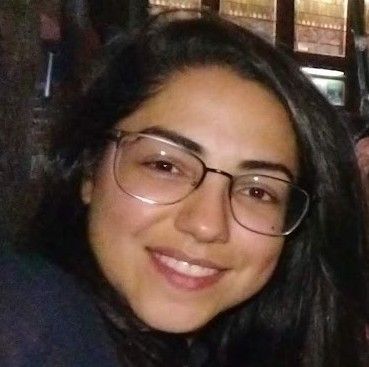 Saba Ziadlou
Saba got her bachelor's degree in mathematics from Sharif University in Tehran, Iran. She started teaching a math club when she was 19, and immediately fell in love with teaching. During her undergraduate degree, she created a mini start-up with friends to introduce high school students in public schools to more sophisticated mathematical concepts and to teach them how to have fun with math. She moved to the US to get a master's degree in education and has worked for several charter schools in New York City as an academic data analyst and teacher. She has taught Foundations of Algebra, Algebra II, Pre Calculus, AP Calc BC, and AP CS Principles at Achievement First University Prep High School. She loves to read and go on long walks with an audiobook.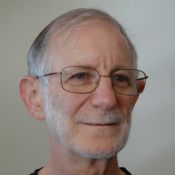 Dr. Steven Ziskind
Steve received his bachelor's degree from the Massachusetts Institute of Technology and his PhD from the University of California, Los Angeles, both in mathematics. He then taught at Wayne State University in Detroit for 5 years. For the next 33 years he worked for Boeing, designing avionics algorithms and software. Now retired for nearly 10 years, he spends his time hiking, reading (history, fiction, science, cereal boxes, ...) and teaching at AoPS.