Need Help?
Have a question about our school?
Click here to
Ask AoPS Academy!
Our Team
Our Founders
Richard Rusczyk
Art of Problem Solving was founded by Richard Rusczyk in 2003 to create interactive educational opportunities for avid math students. Richard is the author or a co-author of 7 AoPS textbooks and a past Director of the USA Mathematical Talent Search. He was a participant in National MATHCOUNTS, a three-time participant in the Math Olympiad Summer Program, and a USA Mathematical Olympiad winner (1989). He received the World Federation of National Mathematics Competitions Paul Erdös Award in 2014. He graduated from Princeton University in 1993, and worked as a bond trader for D.E. Shaw & Company for four years. AoPS marks Richard's return to his vocation - educating motivated students.
Glen Dawson
In 2014, Glen founded a learning center in Morrisville, North Carolina, that two years later became the first AoPS Academy campus. Glen served as the National Director of AoPS Academy until his retirement in 2019. He has experience as a college math professor, statistician, and expert SAS programmer. He has been a professional math tutor for many years, and specializes in training academically-advanced and high-performing math students. Glen is a graduate of Duke University and holds a graduate degree in statistics from Boston University.
David Patrick
Dave joined AoPS in 2004. He is the author or a co-author of 4 AoPS textbooks. Dave earned the sole perfect score on the American High School Mathematics Examination (AHSME) in 1988 and was a USA Mathematical Olympiad winner that year. He attended the Research Science Institute (RSI) in 1987, and the Math Olympiad Summer Program in 1988, where he first met fellow student Richard Rusczyk. He also finished in the top 10 on the Putnam exam in 1991. Dave graduated from Carnegie Mellon in 1992 with a BS in Mathematics/Computer Science and an MS in Mathematics. He went on to earn his Ph.D. in mathematics from MIT in 1997. He was an acting Assistant Professor at the University of Washington from 1997 to 2001. Dave is originally from Western New York and is an alumnus of the SUNY Buffalo Gifted Math Program.
Directors
Interested in joining our team? Click here to learn more!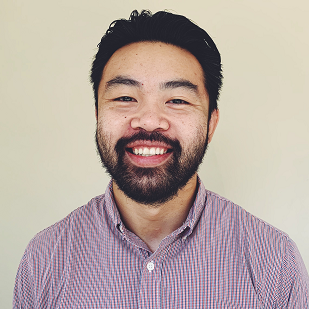 Dr. Roger Chao
Campus Director
Roger is the Campus Director for AoPS Academy Bellevue. His love of reading and writing began at five years old, when he immigrated to the United States from China. To help him learn English, his mother took him to the local library every week, where he checked out piles of books each visit. Roger completed his Ph.D. in English with a focus in Language and Rhetoric at the University of Washington in Seattle, Washington. Before joining the team in 2021, Roger was an assistant professor of writing and rhetoric at Oakland University in Rochester, Michigan. He has experience teaching writing in a variety of contexts, from running poetry workshops with 4th and 5th graders to leading college-level rhetoric courses.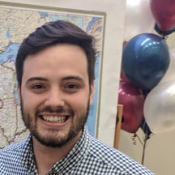 Dr. Zach Kissinger
Senior Associate Director
Zach is a Senior Associate Director for AoPS Academy Bellevue. Since joining the team in 2018, he has taught Language Arts to children of all ages. He enjoys working with AoPS students, the leaders of the future, because they are passionate about the English language and literary studies. Zach holds a BA in English literature from the University of California, San Diego and an MA and PhD in English literature from the University of California, Davis. He began his career in education in 2011, working originally in San Diego and Sacramento as a professional tutor/mentor and as an Associate Instructor at the University of California. Zach's teaching and research interests include contemporary fiction, science and technology studies, climate change, and human rights. In his spare time, Zach likes reading science fiction and fantasy novels, playing video games, and going on adventures with his two dogs.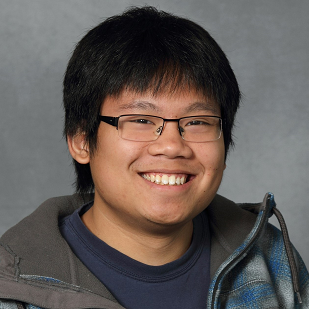 Matt Hin
Associate Director
Matt's talent for numbers and computation was shaped into a passion for mathematics after his first AMC 10 as a freshman in high school. Matt holds a bachelor of science degree in mathematics from Harvey Mudd College and a master's degree in applied mathematics from Cornell University. Before joining AoPS, Matt was a remote instructor and tutor for primary and secondary classrooms across the nation with Elevate K-12. Matt hopes to continue to build STEM pathways for marginalized, underrepresented, and low-income communities. In his spare time, Matt enjoys reading and watching works of science fiction and magical realism, recreating his family's Cambodian recipes, and tinkering with video games.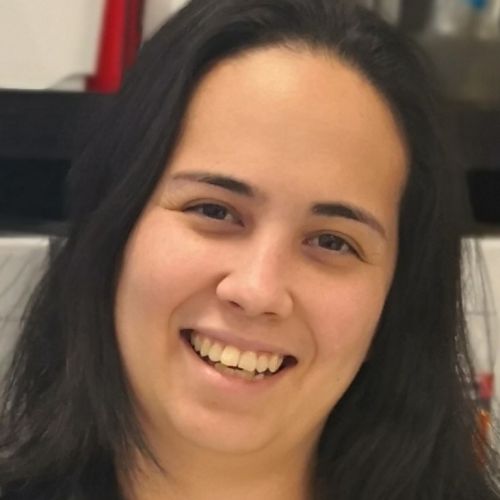 Sasha Powers
Associate Director
Sasha is an Associate Director for AoPS Academy Bellevue. Her love of math started at an early age when she realized that she didn't need to understand the English language to be able to communicate a math problem. Sasha received her bachelor's degree in mathematics from Southern New Hampshire University and is currently pursuing a master's degree in mathematics at Shawnee State University. Prior to joining AoPS, Sasha was the Center Director for Mathnasium in Macon, Georgia, teaching students ranging from second grade to senior year of high school. She is originally from Okinawa, Japan and has been in the United States for 19 years. She loves to spend time with her family and her husky and German shepherd mix.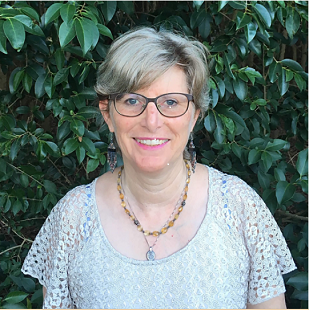 Charmaine Price
Associate Director
Charmaine is an Associate Director for AoPS Academy Bellevue. Originally from Huntington Beach, California she moved to Johannesburg, South Africa in 1987. She lived there for 28 years gaining invaluable experience overseas before coming to Austin, Texas in 2015. While in South Africa, Charmaine completed her tertiary education, including a master's degree in mathematics education from the University of the Witwatersrand. Before joining the AoPS team in 2022, Charmaine taught high-school level mathematics to middle schoolers, spending six years at a school for gifted students. From her experience, she has seen how students' mathematical prowess can flourish through solving AoPS problems. In her spare time, she enjoys her pets, cooking, reading science fiction, and taking long walks through the beautiful pacific northwest scenery.
Office Staff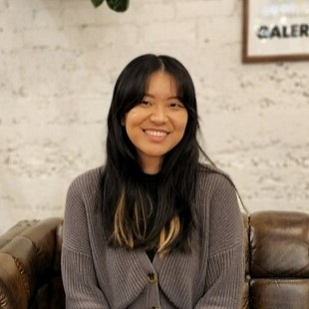 Leah Siff
Administrative Coordinator
Leah is the Administrative Coordinator for AoPS Academy Bellevue. She graduated with a degree in cultural anthropology. As an adoptee herself, she focused primarily on Chinese adoptee studies. Leah loves hearing about the nuance of peoples' everyday lives and learning the details of how they solve problems. She is currently taking a game production class, with hopes of eventually breaking into the game industry. In her free time, she likes to crochet, roller skate, and watch old movies.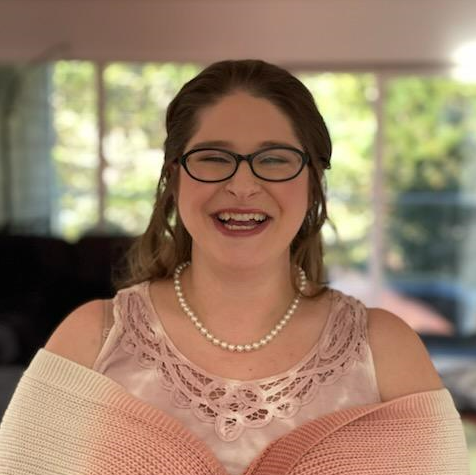 Shawna Riel
Front Desk Lead
Shawna is the Front Desk Lead for AoPS Academy Bellevue. She is an aspiring fiction writer and a crochet hobbyist. She spent thirteen years as a barista before transitioning her career to that of an administrative direction when working as a Provider Support Staff with Mindful Therapy Group for a year. She is excited to apply all of her skills and experience from her previous position to help the AoPS Academy team succeed and has greatly enjoyed getting to know and work with the team here! She loves watching scary movies and groovin' to her music while working on her many craft projects.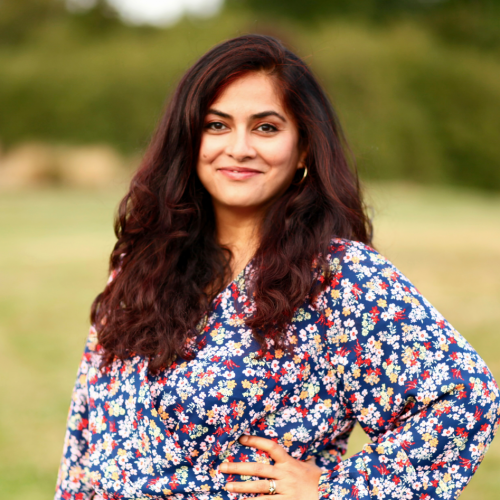 Rolly Singh
Front Desk Associate
Rolly is a Front Desk Associate for AoPS Academy Bellevue. She has been part of the education industry as a student counselor, administrator, and teacher since 2002. She has a bachelor's degree in psychology from Bhopal School Of Social Sciences in India. In her spare time, she loves painting and getting outdoors with her family.
Instructors
Interested in joining our team? Click here to learn more!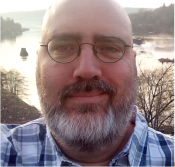 Robert Trousdale
Senior Instructor
Robert is a Senior Instructor for AoPS Academy Bellevue. He has been teaching for over fifteen years and has taught in four different countries outside of the United States. He has enjoyed being exposed to the many cultures and ways that foreign students learn math. He was educated at both the University of Washington and Washington State University and holds a master's degree in education as well as two undergraduate degrees in mathematics and statistics. His love of math was inspired by his early reading of books on astronomy, the artwork of M.C. Escher, and the many road atlases that his grandparents would gift to him at Christmas. Problem solving and puzzles are big interests of his and he enjoys seeing all the the ways our students approach the subject. He hopes to share his experience and learn from his fellow teachers in his new Senior Instructor role.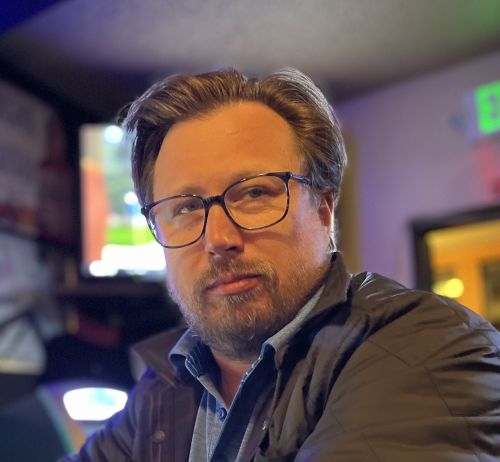 Jeremiah Allen
Jeremiah Allen has been teaching writing and language arts to many ages and levels since he earned his master's degree in English in 2015 from California State University, Long Beach. He has authored a textbook and edited and published articles about writing at the college level and currently teaches English at Bellevue College. While not in the classroom, you can find Mr. Allen doing just about anything outdoors or spending time with his best friend--his dog, Opie!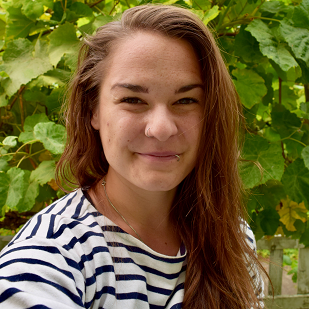 Ansley Clark
Ansley is a writer and educator with an MFA in creative writing, specializing in poetry, from the University of Colorado in Boulder. She loves working with students of all ages and has taught rhetoric and composition, literature, and creative writing at the University of Colorado, as well as at various community colleges. She has also worked as a literacy specialist for the Boys & Girls Club, a literacy interventionist for Highline Public Schools, and an elementary school poetry instructor. Once upon a time, she lived and taught English in France, and today she loves to help students explore the world through literature and language. One of her favorite parts about teaching is watching students get excited about stories—whether their own stories or others'. When she's not in the classroom, she loves reading, writing poetry, hiking in the mountains with her dog, and chatting in "franglais" with her family.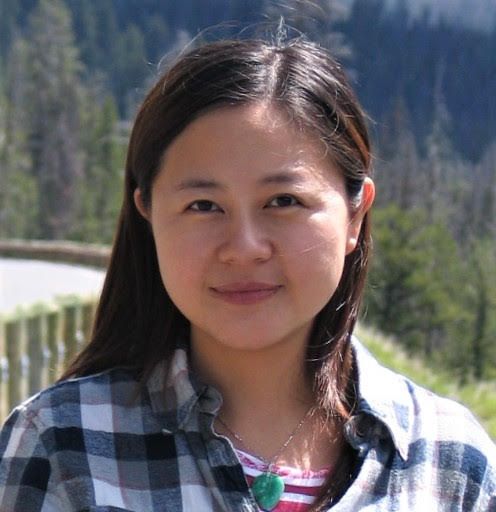 Dr. Zheyi Chen
Zheyi received her Ph.D degree in applied physics from Rice University in 2008. She then worked for Shell as an engineer for 10 years before moving to Seattle with her family. Since then, Zheyi has taught math, physics and engineering classes at top private schools in the Seattle area. She loves teaching and believes personalized teaching is the trend. She also believes interest is the best teacher, and identifying and inspiring the curiosity of the students in their interested areas is her mission. She wants to bring her experience to AoPS and help her students achieve their full potential, regardless of their intelligence level and cultural background.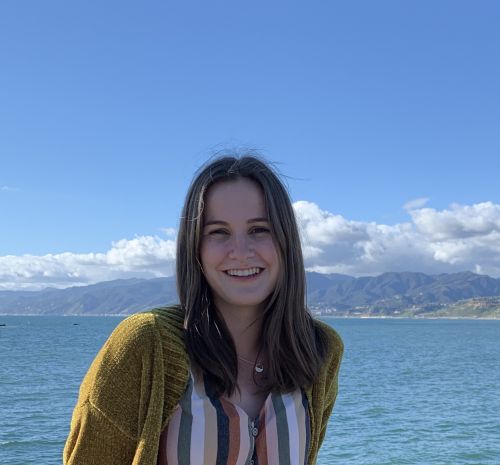 Allison Cosca-Baresh
As a kid, Allison loved solving puzzles and logic problems, and she still does today! Her love of problem solving prompted her to pursue a BS in applied mathematics from UCLA. While completing her undergraduate degree, Allison dabbled in environmental research through UCLA and NOAA, but she found her true passion while working with professors teaching lower division calculus courses. After graduating, Allison moved back home to Seattle to pursue her master's degree in teaching from UW. She now works as a high school math teacher and will be teaching pre-calculus and AP Statistics this year. Allison loves rock climbing, hiking, and paddle boarding, and was a camp counselor for several outdoor camps in her high school years!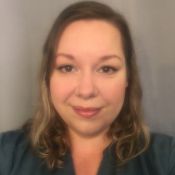 Vanessa Louise Essler
Vanessa is an award-winning fiction author and fan of word puzzles. She received a BA in English and creative writing at Southern New Hampshire University and an MFA in writing popular fiction from Seton Hill University. Her love of English drew her to tutor Shakespeare in high school where she realized she loved engaging others in the material; she has been tutoring and teaching ever since. She is excited to share her knowledge and enthusiasm for literary studies to AoPS. In her free time, she is usually in the kitchen trying her hand at a new challenging recipe or planning her next family vacation adventure.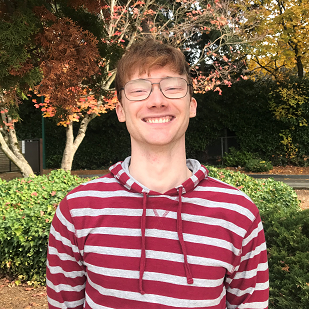 Zak Kane
Zak graduated with his BS in physics from Northern Arizona University, minoring in both math and studio arts. Shortly afterward, he taught high school pre-calculus and privately tutored in both Arizona and Washington. He has also taught college level physics at Pacific Lutheran University and helped to roll out AoPS Bellevue's first physics curriculum. He has an extensive background in challenge course operation and facilitation and enjoys working outside with kids. He is equally at home swinging from ropes 50 feet in the air and helping students through difficult math problems. Zak believes that experiencing and overcoming the trials of solving novel problems while still in school is one of the cornerstones of a happy and fulfilling life. In his spare time he draws, paints, and is working on an animated short film.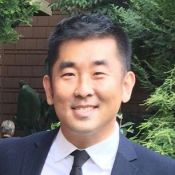 Alex Lee
Alex has been teaching and tutoring math since his college days at the University of Michigan. He loves seeing his student succeed and has taught at Seattle's Northwest School as well as at local community colleges. Alex is currently a graduate student twice over: he's pursuing a master's degree in civil engineering from the University of Washington, and an MBA in business administration from UCLA. Outside the classroom, he enjoys watching and playing sports, hiking, and exploring the beautiful Northwest. Alex's favorite foods are sushi and Korean BBQ.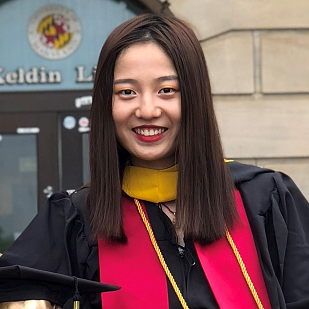 Zidan Luo
Zidan's love of mathematics prompted her to earn her bachelor's degree in mathematics from University of Maryland and master's degree in applied mathematics from University of Washington. During her study at University of Washington, she worked as a teaching assistant for a scientific computing class and successfully helped the students understand the materials, complete assignments and get good grades. She is passionate about teaching and would like to help more students to be successful in Math. Outside of teaching at AoPS Academy, Zidan also enjoys painting and listening to EDM. She likes cooking as well.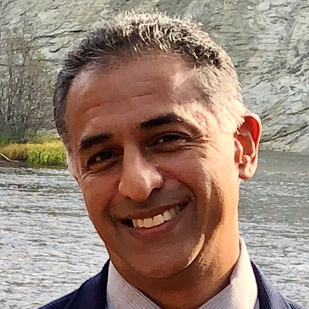 Dr. Raif Majeed
As a kid, Raif loved math, filling notepads with formula derivations. As an adult, Raif has spent ten years coaching elementary-school students for advanced math contests, including AMC 8 and MATHCOUNTS. He received his BS in physics at Caltech and his PhD in atmospheric sciences at the University of Washington, focusing on the physics and chemistry of cloud particles. As a software test engineer, he hunts for bugs in applications, operating systems, and websites. His passion is helping young children stretch their abilities, build self-confidence, and learn terrible math jokes. He has also been playing and coaching ultimate frisbee for 30 years. Nowadays, Raif is learning about gardening; he's still trying to produce his first vegetable.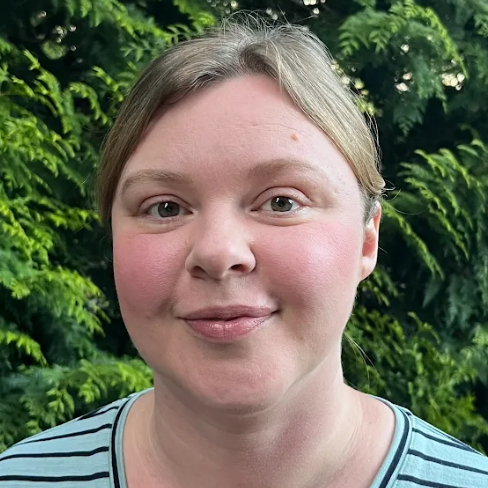 Maria Michurina
Maria graduated with a master's degree in applied mathematics and mechanics from Lomonosov Moscow State University, Russia. She was tutoring mathematics during her student years. After her graduation, she worked in the Biomechanics Lab in MSU Institute of Mechanics, until she moved to the United States with her family, driven by curiosity about the world and desire for adventure. Since 2014, she's been an adjunct professor of mathematics and Math Lab instructor in Bellevue College. Maria has been enjoying working with the students from a wide variety of cultures, backgrounds, and ages, sharing her knowledge and experience and learning so much from the students as well.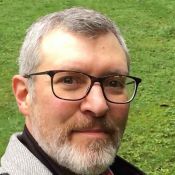 Todd W. Powell
Language arts instructor Todd is a freelance writer and stay-at-home dad. He earned his MA in English from the University of Virginia and his BA from Whitman College, and has worked as a travel magazine editor. Todd's stories have received first-place awards from the Society of Professional Journalists and The Writer magazine. He first found his love of teaching when he worked as a writing tutor at Whitman. These days, Todd is excited to work with AoPS Academy students on all aspects of their writing and storytelling. Outside the classroom, Todd loves taking photographs and writing and performing music for his baritone ukulele.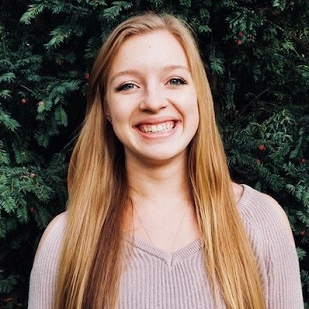 Cameron Raber
Cameron graduated with her BS in mathematics and BA in economics from Pacific Lutheran University in 2019. In 2021, she earned her MA in mathematics from the University of Montana. While in school, Cameron spent time private tutoring and playing interactive mathematical games with young students. Cameron seeks to help students develop confidence and a growth mindset in their mathematical abilities. Her favorite part about working with students is their excitement, honesty, and ability to create fun—Cameron always learns from her students. Growing up in the Pacific Northwest, Cameron developed a love for outdoor recreation and enjoys snowboarding, water skiing, hiking, and soaking up the sun. Cameron dearly loves her friends and family and hopes to adopt a dog in the future.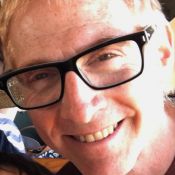 Dr. Robert Daniel Rubin
Robert joined AoPS in 2019 as a language arts instructor. His PhDs in history and American studies are from Indiana University. Robert has derived untold joy and satisfaction from his work as a college professor, author, and schoolteacher. Bright students, he finds, are his greatest teachers. One of his goals in the classroom is to cultivate multiple perspectives within each student—to enable them to see through eyes different from their own. Robert's published work examines citizens' cultural identities, social status, and beliefs about the proper structure and scope of government. Thinking about such matters makes him very happy. So does spending time with his wife and eight-year-old son. And so does working with AoPS students.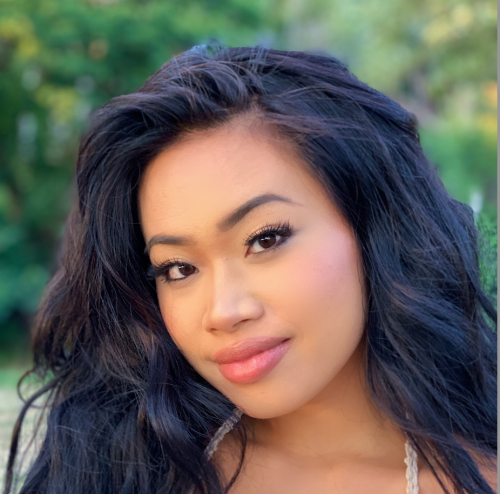 Angel Resurreccion
Angel graduated with her master's in education from UoP in Stockton, CA and bachelor's in English Teaching from Washington State University. She has mentored and instructed students of all ages from various backgrounds and academic levels, including students affected by learning and socio-emotional disabilities, ELL, and gifted students in urban charter schools. She spent this past summer teaching English to first-generation high school students enrolled in the City of Seattle's Upward Bound College Preparation program. In her free time, she also runs her own clothing business! Angel is passionate about Culturally Responsive Pedagogy, College and Career Preparation, and overall serving and educating the youth, as they are the seeds of our future!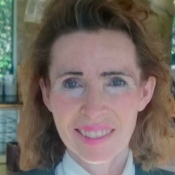 Dr. Arden Rundell
Dr. Rundell teaches language arts at AoPS Academy Bellevue. She received her PhD in business management from Arizona State University, as well as an MBA and a BA in psychology from Western Washington University. In addition to her long corporate career, she has taught college business courses to young adults, ESL to older adults, and music to elementary and middle school students. Dr. Rundell is also a passionate musician who plays the violin in the Bellevue Philharmonic. She is excited to impart her passion for education to the students at AoPS Academy!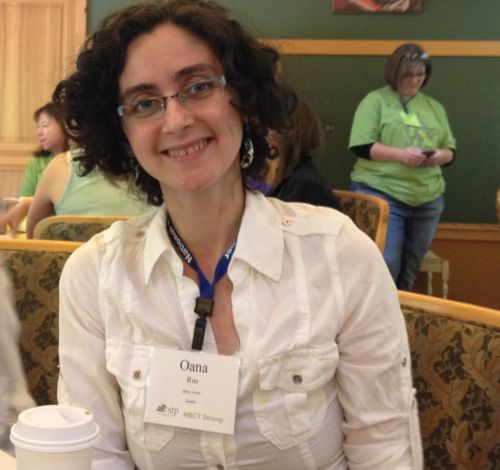 Dr. Oana Rus
Dr. Rus has been teaching math for the past 17 years, and is so excited to be joining AoPS! She has a master's degree in abstract mathematics from the University of Washington, and is a National Board certified teacher for adult and young adolescents. She is originally from Romania, which is where she got into math and math contests. Her energy comes from her students, who inspire her every day to do better! Other than teaching and interacting with students, she enjoys learning new things. She is an advocate for social justice, and loves reading, trying new foods, skiing, animals, dancing, roller skating, badminton, and traveling. She has a teenage daughter that will start high school this year, who loves synchronized swimming. She is owned by a beautiful Siberian Forest cat named Starlight, which you might sometimes see in her sessions popping in unexpectedly.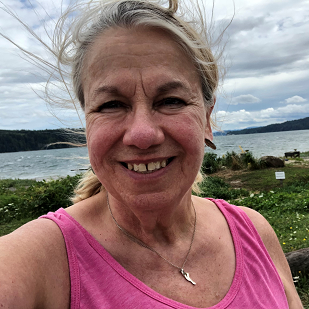 Dr. Mary Sanford
Dr. Sanford is an award-winning instructor who has been a lifelong educator and a teacher of teachers. She has a BS in special education, K-12, from Bloomsburg University, a MS degree in learning disabilities with a reading specialist certificate, K-12, also from Bloomsburg University, a Certificate of Advanced Study (CAS) from the the State University of New York at Oswego, and a Ph.D. in adult education and training from Syracuse University. She's taught reading, English, college success, and teacher education courses to students from elementary school through the doctoral level. She also has a wealth of experience tutoring international students both in the US as well as abroad in Spain. She is passionate about teaching and loves finding creative ways to engage students in learning. When Mary isn't teaching, she loves to travel, write, bake, and hang out with her ridiculously adorable Golden Doodles Gracie and Mabel.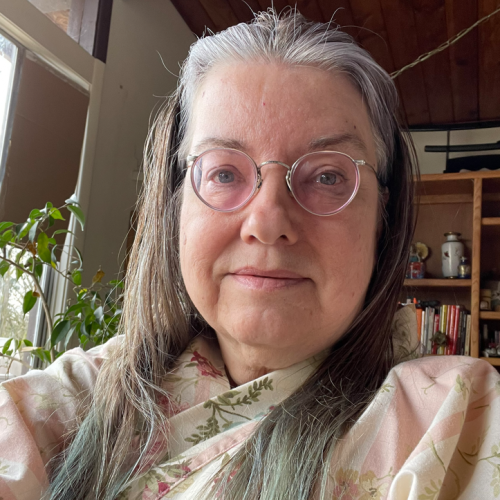 Mariahn Scarborough
Mariahn holds a BA in liberal arts focusing on indigenous education as well as an MA in education from Antioch University. She has more than a decade's worth of experience teaching reading and writing in both public and private school settings. Mariahn believes in using play to engage students in the creative process of learning and building their self-confidence. In addition, Mariahn is trained to work with students who have neuro-divergent diagnoses such as ADHD, Autism, and Dyslexia/Dysgraphia. In her free time, Mariahn enjoys historical cosplay and working on her novels.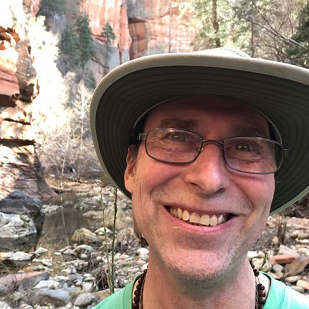 Doug Sparks
Doug's interest in math and physics led him to graduate from UC Irvine with bachelor's degree in physics. Encouraged by the developing fusion technology, Doug went to UC Davis and spent many happy lab hours integrating laser and plasma technology while earning a master's degree in applied science. Shortly after graduate school, Doug was recruited to start a middle school program on Whidbey Island. For 20+ years, Doug inspired young people to discover their love of math and science. Now, Doug has brought his humor and enthusiasm for math to our AoPS Academy. In his spare time, Doug enjoys hiking in nature, running around the soccer pitch, and studying martial arts.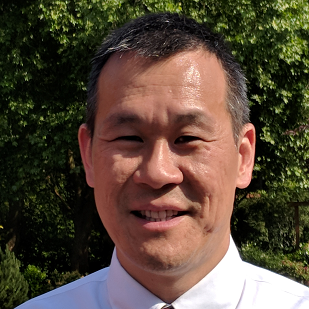 Walter Sun
Walter graduated with a PhD in electrical engineering from MIT with a minor in mathematics. He has taught numerous college classes, including calculus at Georgia Tech and the University of Minnesota, probability at MIT, and machine learning, image processing, DSP, digital logic, and signals/systems at Seattle University. Walter coached secondary school math teams for Math Is Cool championships and masters, WA State Math Olympiad, Math Kangaroo, MATHCOUNTS, & AMC8/10. He's written questions/exams for high school state math tournaments and Mu Alpha Theta national contests. Walter enjoyed math competitions growing up, qualifying for the national MATHCOUNTS competition, AIME, USAMO, & ARML US/Soviet exchange, placing 2nd at Mu Alpha Theta nationals, scoring in the top 3 for his college's Putnam exam all four years, and winning the math gold medal at the national Academic Decathlon competition.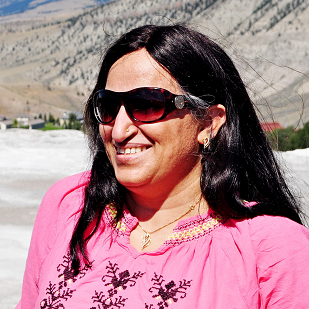 Himanee Tripathi
Himanee has been a passionate and an avid student of mathematics. She holds a BS in mathematics as well as a bachelor's degree in education from reputed universities of India. She has been teaching mathematics and science for more than 15 years as a full time teacher both in India and the United States. She loves spending time with children of all age groups when it comes to learning and teaching math. She loves to help build the growth mindset and problem-solving attitude in all of her students. She is an avid reader who loves non-fiction and literature. When outdoors, she loves tracking and light nature walks. She's also an excellent cook and loves to learn and experiment with Asian and continental food.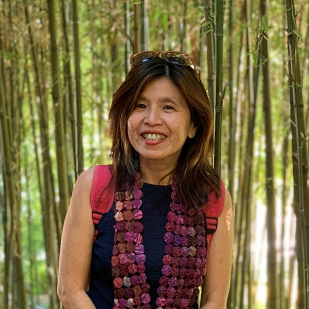 Aihoon Yeo
Aihoon has taught writing, media, and communication-related subjects at the National University of Singapore and the Singapore University of Social Sciences for more than 10 years. A native of Singapore, Aihoon has traveled extensively as a television documentary producer and trainer and has lived in the Philippines and Myanmar before moving to the Seattle area. She loves to connect with people from different cultures because she believes there is so much we can learn from each other. A firm believer that learning should be fun and relevant, Aihoon brings her global perspective into the classroom. As a foodie, she gets rid of those calories by swimming several times a week.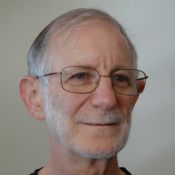 Dr. Steven Ziskind
Steve received his BS from the Massachusetts Institute of Technology and his PhD from the University of California, Los Angeles, both in mathematics. He then taught at Wayne State University in Detroit for 5 years. For the next 30+ years, he worked for Boeing, designing avionics algorithms and software. Having retired from Boeing, he is now an adjunct professor in the Bellevue College math department, as well as a volunteer in their Math Lab. He has had a lifelong fascination with mathematics, and loves to share his passion with others.