Need Help?
Have a question about our school?
Click here to
Ask AoPS Academy!
Our Team
Our Founders
Richard Rusczyk
Art of Problem Solving was founded by Richard Rusczyk in 2003 to create interactive educational opportunities for avid math students. Richard is the author or a co-author of 7 AoPS textbooks and a past Director of the USA Mathematical Talent Search. He was a participant in National MATHCOUNTS, a three-time participant in the Math Olympiad Summer Program, and a USA Mathematical Olympiad winner (1989). He received the World Federation of National Mathematics Competitions Paul Erdös Award in 2014. He graduated from Princeton University in 1993, and worked as a bond trader for D.E. Shaw & Company for four years. AoPS marks Richard's return to his vocation - educating motivated students.
Glen Dawson
Glen Dawson is the National Director of AoPS Academy. In 2014, Glen founded a learning center in Morrisville, North Carolina, that two years later became the first AoPS Academy campus. He has experience as a college math professor, statistician, and expert SAS programmer. He has been a professional math tutor for many years, and specializes in training academically-advanced and high-performing math students. Glen is a graduate of Duke University and holds a graduate degree in statistics from Boston University.
David Patrick
Dave joined AoPS in 2004. He is the author or a co-author of 4 AoPS textbooks. Dave earned the sole perfect score on the American High School Mathematics Examination (AHSME) in 1988 and was a USA Mathematical Olympiad winner that year. He attended the Research Science Institute (RSI) in 1987, and the Math Olympiad Summer Program in 1988, where he first met fellow student Richard Rusczyk. He also finished in the top 10 on the Putnam exam in 1991. Dave graduated from Carnegie Mellon in 1992 with a BS in Mathematics/Computer Science and an MS in Mathematics. He went on to earn his Ph.D. in mathematics from MIT in 1997. He was an acting Assistant Professor at the University of Washington from 1997 to 2001. Dave is originally from Western New York and is an alumnus of the SUNY Buffalo Gifted Math Program.
Management Staff
Interested in joining our team? Click here to learn more!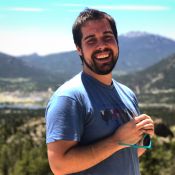 Thomas Flood - Campus Director
Thomas is the Campus Director for AoPS Academy Bellevue, having begun his career at AoPS as the Assistant Director for the Academy in Vienna, Virginia. He is an experienced teacher and tutor with a passion for education policy. After completing his MAEd from Wake Forest University, Thomas moved to Washington, DC, where he taught middle– and high–school math as well as math, science, and ELA at the University of the District of Columbia. As an undergraduate, he studied mathematics, economics, and gender studies at Furman University, where he was awarded the J. Carlyle Ellet Economics Prize as the top economics graduate of the year. His research in economics, education policy, and pedagogy has been published in Public and Municipal Finance and the Education Resources Information Center (ERIC).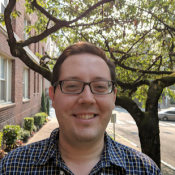 Dr. Thomas Beasley - Assistant Campus Director for Language Arts
Tom is the Assistant Director for Language Arts for AoPS Academy Bellevue. Teaching is his favorite thing in the world. In addition to tutoring high school Latin, he has taught writing and ancient languages at Vassar College, Bucknell University, and Connecticut College. Tom has a PhD in classics, the study of Latin and ancient Greek, from Yale University and a BA in classics from Northwestern University. He recently got to combine two of his passions, Greek mythology and comic books, when he wrote the foreword to Age of Bronze: A Thousand Ships, a comic book about the Trojan War. When he isn't teaching, Tom can be found playing board games, walking his preposterously adorable dog Jake, or reading ancient history.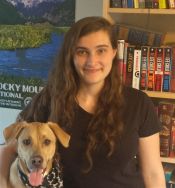 Rebecca Sodervick - Assistant Campus Director for Mathematics
Rebecca is the Assistant Director for Mathematics for AoPS Academy Bellevue. She loves teaching math to students from elementary through college and once coached a state–qualifying MATHCOUNTS team. She holds an MS in mathematics from the University of Michigan and a BS in advanced mathematics from Michigan State University, where she supervised one of the math learning centers and spent her summers helping direct the math summer camp. Working with colleagues from China's Xi'an Jiaotong and Beihang Universities, she also organized the Discovering America Exchange Program. For fun, Rebecca likes being outdoors, cooking, and spending time with her playful dogs, Dexter and Jill.
Instructors
Interested in joining our team? Click here to learn more!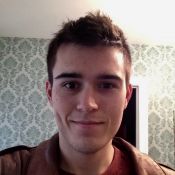 Michael Hunter Cochran
Michael loves problem solving. He earned his BS in math and physics from Union University and his MA in physics from Stony Brook University. He has tutored students from elementary school through college and taught introductory physics courses at Stony Brook. Michael is excited to be working with motivated learners in Bellevue and can't wait to guide his students toward a deeper appreciation of math and logic. He and his wife recently moved to Seattle, where he loves hiking and exploring in his spare time.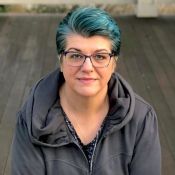 Shileah Corey
Shileah is fascinated by language arts and excited to be teaching at AoPS Academy Bellevue. She received her BA in music from Cornish College of the Arts, where she focused on voice, theater, and dance. Shileah homeschooled her four sons, who are all grown now, and has taught at a public K–12 alternative school for 18 years. She is also an award-winning musical theater director, educator, and costumer and is the founder and artistic/managing director of a non-profit educational theater company.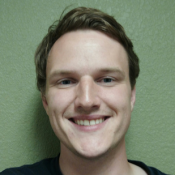 Drew Ellingson
Drew holds a BS in mathematics from the University of Utah and an MS from the University of Michigan. He has taught math, physics, computer science to students from middle school through college and likes teaching with inquiry- and problem-based learning strategies. Outside the classroom, Drew deploys his mathematical interests in stochastics, machine learning, and statistical modeling as a business intelligence analyst. He enjoys playing guitar, drinking coffee, and spending lots of quality time with his girlfriend and their (very spoiled) dogs.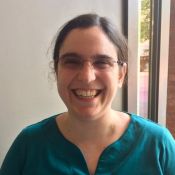 Alexa Kapor-Mater
Alexa has a BA in mathematics from Reed College, an MA in mathematics from the University of Pennsylvania, and an MEd in elementary Montessori education from the University of Hartford. She is an experienced Montessori teacher and has also taught mathematics at the undergraduate and graduate level, including as part of the Math for Teaching program at Harvard University. All in all, she has taught and tutored mathematics students ranging in age from 6 to 60. A native of Portland, Oregon, she has lived in Sweden, Canada, Boston, Santa Cruz, Philadelphia, and Cleveland. However, she will always consider the Pacific Northwest home.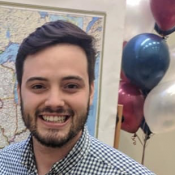 Dr. Zachary Kissinger
Zach has a BA in literature from the University of California, San Diego and an MA and PhD in English from the University of California, Davis. He's taught high–school and college–level students around San Diego and Sacramento over the past 8 years, both as a professional tutor/mentor and as an instructor at the University of California, and is looking forward to working with young students at AoPS Academy who are passionate about the English language and literary studies. Having recently moved to Seattle, Zach is enjoying the sights and experiences of the PNW!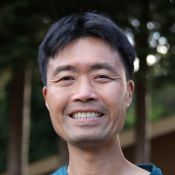 Danny Lau
Danny graduated with a BS in computer engineering from the University of California, Santa Cruz. Towards the second half of his 20–year career as a software engineer, Danny began to dabble in coaching teams for math competitions at his children's schools. Since then, he has dived in head first by preparing over 200 students in the past 9 years for local and nationwide competitions, earning dozens of awards. For several years, he has chaired math competition programs—first at Bellevue's Somerset Elementary School and then at Sammamish's Eastside Catholic School. To date, he has tutored nearly 100 middle– and high–school students in mathematics.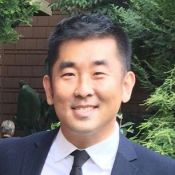 Alex Lee
Alex has been teaching and tutoring math since his college days at the University of Michigan. He loves seeing his student succeed and has taught at Seattle's Northwest School as well as at local community colleges. Alex is currently a graduate student twice over: he's pursuing a Master's degree in civil engineering from the University of Washington, and an MBA in business administration from UCLA. Outside the classroom, he enjoys watching and playing sports, hiking, and exploring the beautiful Northwest. Alex's favorite foods are sushi and Korean BBQ.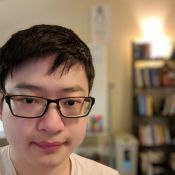 Brian Liou
Brian has been fascinated by math and puzzles ever since he was a kid. He participated in many math contests in school and holds a Bachelor's degree from Cornell University. He is a former AoPS Online student, and teaches for the online school as well. Brian loves introducing his students to math as a landscape that they can explore by sharing ideas, while also avoiding the traps and pitfalls that await the unprepared. He has worked with motivated learners of all different ages. Outside of teaching and learning, Brian enjoys playing video games and is endlessly fascinated by physics.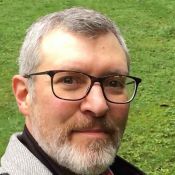 Todd W. Powell
Language arts instructor Todd is a freelance writer and stay-at-home dad. He earned his MA in English from the University of Virginia and his BA from Whitman College, and has worked as a travel magazine editor. Todd's stories have received first-place awards from the Society of Professional Journalists and The Writer magazine. He first found his love of teaching when he worked as a writing tutor at Whitman. These days, Todd is excited to work with AoPS Academy students on all aspects of their writing and storytelling. Outside the classroom, Todd loves taking photographs and writing and performing music for his baritone ukulele.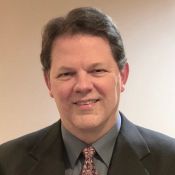 Jim Putnam
Jim has always loved writing and is now excited to be teaching language arts at AoPS Academy Bellevue. He holds a JD and an MBA from the University of Washington and has worked as both an attorney and in corporate banking. Jim cares deeply about helping his students build the skills to come up with their own work. Besides tutoring his own son and daughter throughout their school years, he has also taught at local community colleges. When he isn't teaching, Jim coaches chess, enjoys thinking up jokes and cartoons, and loves communicating information that will entertain, inspire, and educate his audience.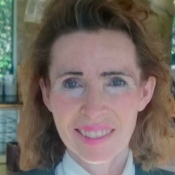 Dr. Arden Rundell
Dr. Rundell teaches language arts at AoPS Academy Bellevue. She received her PhD in business management from Arizona State University, as well as an MBA and a BA in psychology from Western Washington University. In addition to her long corporate career, she has taught college business courses to young adults, ESL to older adults, and music to elementary and middle school students. Dr. Rundell is also a passionate musician who plays the violin in the Bellevue Philharmonic. She is excited to impart her passion for education to the students at AoPS Academy!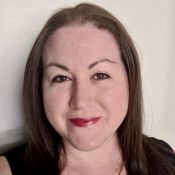 Sabrina Slapak
Sabrina started tutoring her classmates in middle school and has been teaching math ever since. Sabrina holds a bachelor's degree in secondary mathematics education from Florida International University, and has taught algebra, precalculus, trigonometry, and AP calculus AB/BC in Miami, Florida. She enjoys helping each of her students navigate their own unique challenges and loves seeing them become strong, confident critical thinkers.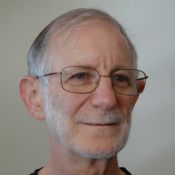 Dr. Steven Ziskind
Steve received his BS from the Massachusetts Institute of Technology and his PhD from the University of California, Los Angeles, both in mathematics. He then taught at Wayne State University in Detroit for 5 years. For the next 30+ years, he worked for Boeing, designing avionics algorithms and software. Having retired from Boeing, he is now an adjunct professor in the Bellevue College math department, as well as a volunteer in their Math Lab. He has had a lifelong fascination with mathematics, and loves to share his passion with others.